Queensland Prime Minister Annastacia Palaszczuk announced the 19th of July that Echo Entertainment has been chosen for the renovation of Queens Wharf.
Echo Entertainment was in competition with the Crown group, but the Queensland Government chose Matt Bekier's firm because it didn't want to build a new casino.
The project plans to move the Treasury Casino & Hotel in the glamorous new towers and use the historic building as a hotel or shopping area.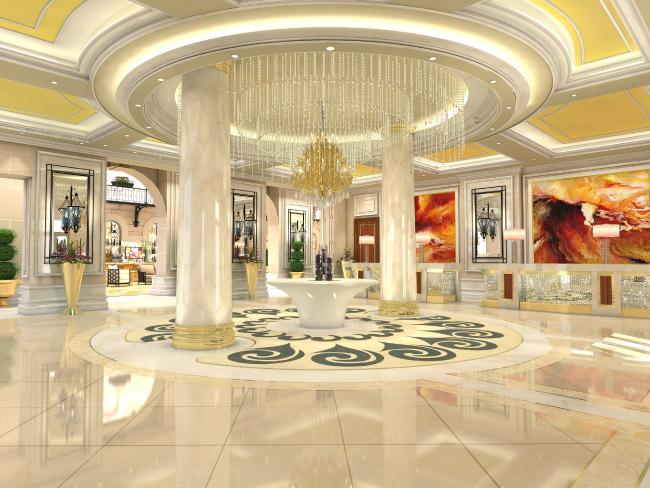 The project is huge. "It will be an asset for this state that will compete with any resorts in Macau, Singapore or other destinations around the world" said the Entertainment Group CEO, Matt Bekier.
Five premium hotels with 1,100 rooms, three residential towers with 2,000 apartments, fifty restaurants and bars, a rooftop pool area, a moonlight cinema… It will be the largest construction in Brisbane since the evolution of South Bank.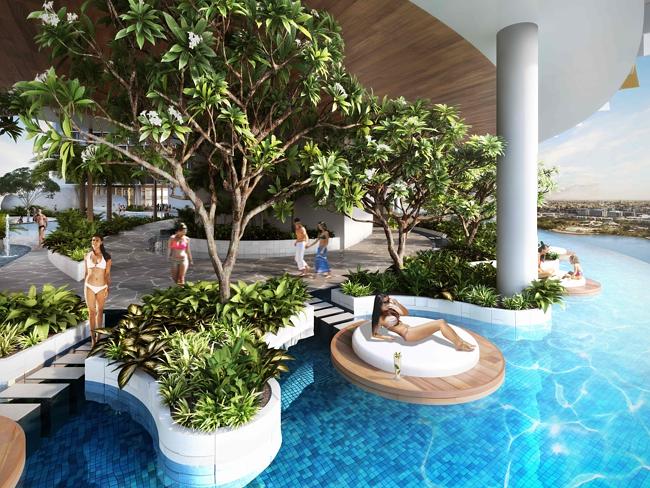 People will also have the possibility to admire a panoramic view of the city on the top of an iconic arc-shaped building. They will find a ballroom and several lounges.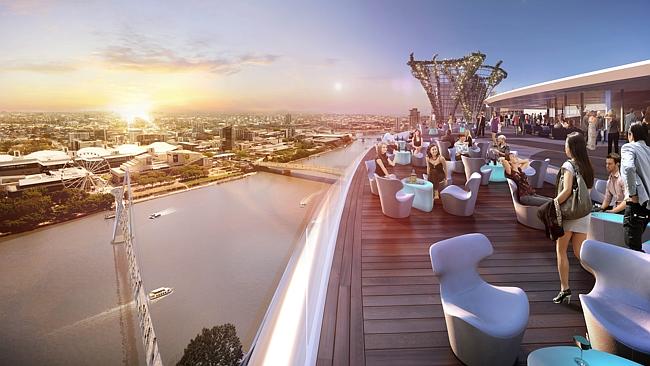 To improve the connectivity and amenity along the waterfront, a new pedestrian and cycle bridge to South Bank will be created. The Brisbane riverfront and public parklands will also be enhanced.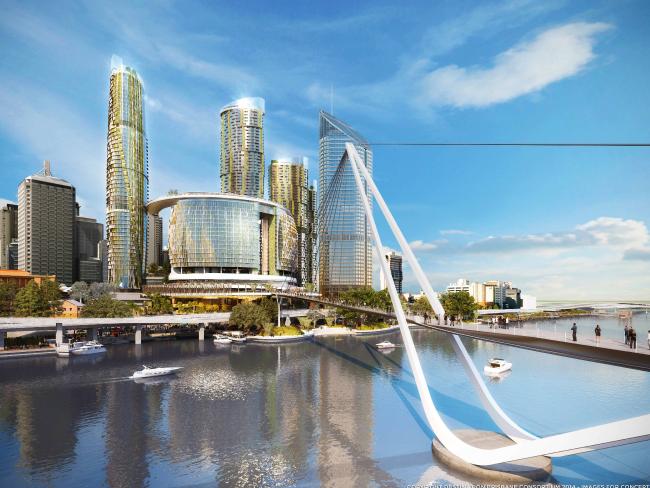 The renovation will create jobs: "The construction means thousands of jobs, some 3,000 jobs during construction and 8,000 ongoing jobs" explained Annastacia Palaszczuk.
The construction will begin in 2017, waiting the necessary demolition of several existing buildings to begin, and is due to last until 2022.
Here's the video of the project:


A few more photos: