United States
3748 Harbor Road, 20732 Chesapeake Beach, Maryland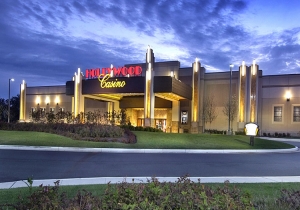 Hollywood Casino, Perryville
The Hollywood Casino in Perryville, Maryland has a 75,000 sq ft gaming floor with over 800 slot machines, Live games like Ultimate Texas Hold'em, Three Card Poker, Four C …
2 reviews
United States
1201 Chesapeake Overlook Pkwy MD 21903 Perryville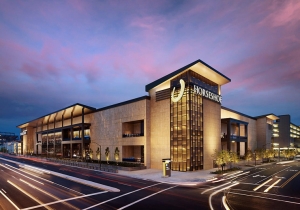 Horseshoe Casino, Baltimore
The Horseshoe Casino in Baltimore, Maryland has over 2,200 slot machines, 131 live tables, and a WSOP poker room. The Terrace, the casino's newest addition, offers 160 sl …
2 reviews
United States
1525 Russell St 21230 Baltimore, MD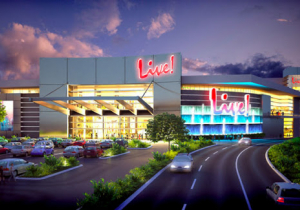 Maryland Live Casino, Hanover
Welcome to Hanover, a city located in Maryland that boasts a population of 13,000 residents. With plenty of activities to choose from, visitors can start their day by che …
0 reviews
United States
7002 Arundel Mills Cir, 21076, Hanover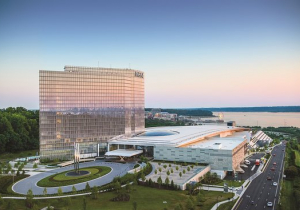 United States
101 MGM National Ave 20745 Oxon Hill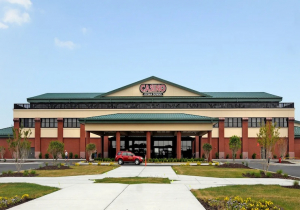 Ocean Downs Casino, Berlin
The Ocean Downs Casino in Berlin, Maryland is near many luxury hotels. The casino floor has over 850 slot machines, video poker, and electronic games like Roulette. There …
0 reviews
United States
10218 Race Track Rd 21811 Berlin
United States
16701 Lakeview Rd NE, 21530, Flintstone
The State of Maryland (MD) is located in the Northwestern part of the United-States. The "Old Line States" has a population of nearly 6 million. Its capital-city is Annapolis and the most populous is Baltimore.
There are 6 gaming establishment within the territory of MD. They are located in Perryville, Oxon Hill, Hanover, Cumberland, Berlin and Baltimore.

The MGM National Harbor Casino & Hotel is one of the biggest thanks to its staggering offer. Indeed, the lucky visitors will find 3,300 slot machines, 140 gaming tables as well as a Asian theme gaming area and 2 high-limit gaming areas. 9 gourmet restaurants, a theater, bars and an art gallery complete the offer.

As said earlier, the city of Baltimore is the most populous of Maryland, MD. Vibrant and dynamic, the city is becoming culture-rich East Coast town. It is quite impossible to be bored while travelling through Baltimore. The art and history lovers will run to the Museum of Art, the Walters Art Museum or the Fort McHenry National Monument and Historic Shrine. The Inner Harbor is the one of the most popular sites of the city since it gathers the National Aquarium, the Maryland Science Center and the USS Constellation, the last all-sail ship of the US Navy. The Inner Harbor is also perfect for beautiful walks. The Patterson Park is a 300 years old park featuring a marble fountains, swimming pool and even a lake. It is possible to appreciate a panoramic view of Baltimore as well as bird watching tours.

The capital-city Annapolis is also worth visiting. Indeed, the city is known to mix 18th century attractions and water fueled activities. The first monument that you should see is the United-States Naval Academy where guided walking tours of the campus are organized. The Historic Annapolis could not be missed either. It is the heart of the city filled with restaurants, shops, galleries and nice
walks.

Even though it is not considered to be part of the Maryland State, the visit of Washington D.C is obviously compulsory. The US Capital features worldwide monuments such as the Lincoln Memorial, the White House, the US Capitol and Library of Congress, the National Zoo and the National Gallery of Art.
Finally, if you are seeking for a weekend gateway should try to spend some time in Ocean Coty, an affordable and kid-friendly destination. Between the hotels, beaches, amusement parks and restaurants everything s made to let you spend an unforgettable stay.