Your trip in Las Vegas is about to come, you have planned everything: hotels, casinos, side activities, etc. however, you still have a question: what is the best way to transfer your money if you are coming from outside the US? There are several common solutions: credit card, cash, traveler's checks, exchange, banking partnerships, withdrawal at casinos... Here are the dilemma casino gamblers have to face!
WITHDRAWALS AND PAYMENTS BY CREDIT CARD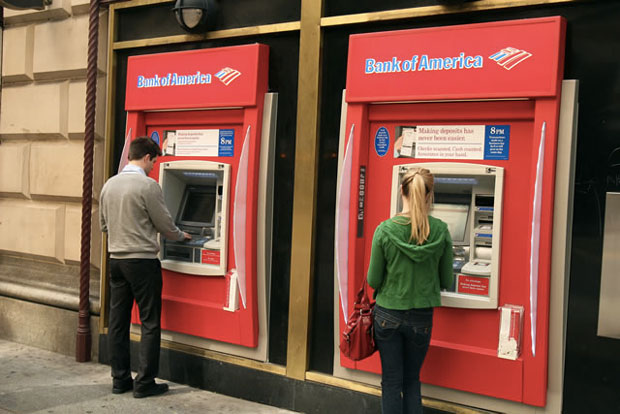 Credit cards are surely the safest, the quickest and the more practical way to pay abroad. Some of the biggest French casinos have banking partnerships with their American counterparts.
These partnerships guarantee you the same banking conditions as in your country of origin, in a secured way and without additional costs. You will just have to request your banker to increase your withdrawal limit before you leave.
However, be sure to have an international credit card (Visa, MasterCard, etc.) which will also helps you benefit from the insurance and help services in case there is a problem.
You are not a BNP Paribas or a HSBC client? If you find that the withdrawal commissions of your bank are too high, you can compare them with the online banks' charges which often are lower for your withdrawals abroad.
Moreover, traveling with two credit cards will safe you from disadvantages in the event of loss, theft, demagnetization or if you exceed the ceiling.
If you want to directly pay with your credit card, you can compare the charges levied by banks.
CONVERT YOUR EUROS INTO DOLLARS FROM FRANCE
It is also possible to request one's bank or an exchange office to obtain American Dollars from France, this means permits you to compare in anticipation commissions and exchange rates.
Often, right or wrongly, gamblers do not appreciate this process. Indeed, banks levy charges from this operation and the currencies must be ordered several days in advance.
Commissions are sometimes high because banks take risk buying a foreign currency instead of their national one. The amount between the period it bought the stock and the one it sells it to you may have changed. Therefore, the commission they levy during your requests permit to amortize the fluctuation.
Is is important to notice that this technique is simple, reliable and quick. However, exchange offices often offer lower commissions.
Check the comparative table of the 2015 exchange rates.
Warning, if you travel outside Las Vegas, all the currencies cannot be exchanged from the euro zone. For the less popular currencies such as the Moroccan Dirham (MAD) or the Indian Rupee (INR), you will have to convert your ones once you arrive.
USE TRAVELER'S CHECKS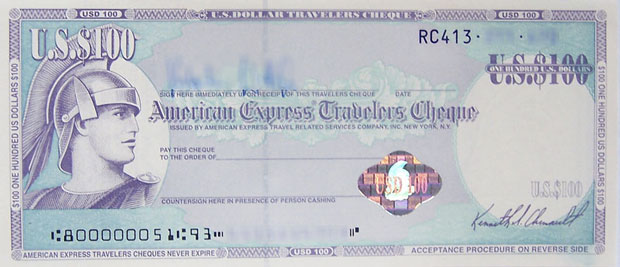 « Traveler's checks » are fixed amount checks pre-ordered and paid at your bank or a third-party organization, in the currency of your choice.
They can be replaced in case of loss or theft and permit you to pay a third or to convert them into cash at banks, exchange offices, and at several Las Vegas casinos, restaurants and shops. All free of charges !
The sender banks take between 1% and 2% of commissions and offer a secured process of the deposit in the country of origin till the withdrawal once you arrive.
This weak withdrawal rate make it one of gamblers' favorite means to avoid traveling with a lot of cash. Don't forget your ID card to pay with Traveler's checks, they will automatically ask it to you to confirm your identity.
EDIT A LINE OF CREDIT IN YOUR RESORT
The best solution for the "whales" and "high rollers" who want to play with huge amounts is to open a line of credit by making money transfer to the casino. It is what we call credit casinos.
This transfer is made before your trip will help you have all your money from the Cashier of the casino and avoid any logistic problem.
Often, the creation of lines of credit is done through the sending of blanks available on the casinos ' website. If it is your first time, you can contact the Cashier for further information. Most of the Las Vegas establsihments offer this service.
TRAVEL WITH CASH
Traveling with cash is essential, you will always need it to pay your transfer from the airport or the usual "tips" in the USA.
Many casino gamblers will tell you it is the best technique. Indeed, you can go through the US Customs with cash with you, even with more than $10,000.
After they ask you if you are a terrorist or the sponsor of a Mexican cartel during your flight, you have to answer to a question which asks you if you have more than $10,000 in « monetary instrument ».
If it is the case, there are 3 solutions :
You declare that you have more than $10,000 with you and only some additional questions will be asked to you in the office of an immigration officer.
You don't declare your money, if an immigration agent decides to search you and find your money, he can fine you or take all that you have beyond the legal amount of $10,000.
You don't declare and don't have them search you.
Warning, the word « monetary instrument » gathers all the cash money, the traveler's checks as well as any other financial means that you can exchange for cash in the USA.
More than 90% of the rooms are equipped with a safe with a digital code to put your money in a secured place during your stay.
This way has a few risks. Indeed, it is impossible to get you reimbursed lost or robbed money, so avoid putting your money in the same place.
As you can see, the best solution depends on each one, on your needs and on the amount of your expenses. In general, the more your gaming level and amount bet are high, the less commissions will have an impact.
THE WAYS YOU MUST DEFINITELY AVOID!
Withdrawing from a ATM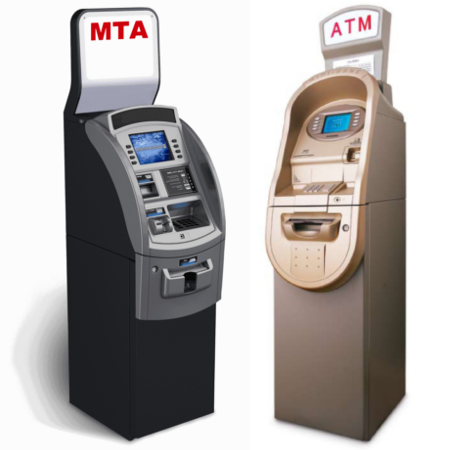 ATM (Automated Teller Machines) are small cash dispensers, without visible brand, that you will find in all Las Vegas casinos, bars and restaurants.
If you withdraw from these cash dispensers, you will have to pay exchange charge that can reach ore than 5%! Often, withdrawals are limited to maximum a few hundreds ($200 - $400).
For legal reasons, the commissions levied by the ATM must be communicated to the users, don't forget to check them before you withdraw.
If you don't have any other choice, it is still better to withdraw at a cash dispense affiliated to a bank located outside the casinos.
Exchange at a casino
The second way you must avoid is to directly exchange your money at a casino. Many get caught converting euros at an exchange office during the night.
Most of the casinos take the same commission as the bank does but add costs services. In this way, for $1,000, expect to pay about $40 of commission.
However, the big hotels and casinos groups are making efforts to improve this service.
MGM Resorts International (Bellagio, Aria, Vdara, MGM Grand, Mandalay Bay, Mirage, Monte Carlo, New York-New York, Luxor, Excalibur, Circus Circus) is known to offer affordable exchange rates, and the Caesars Entertainment Corporation (Caesars Palace, Harrah's, Planet Hollywood, Paris Las Vegas, Rio All-Suite, Flamingo, The Linq, Bally's) says it does no longer levy commissions from the exchanges since 2010.
You are planing a trip? Don't forget to check our article about the best periods to go to Las Vegas!