Here is very brief prehistory of gambling in Russia. Before communism everything was legal to some extent. Private saloons, gambling everywhere, even junkets (reread Dostoyevsky about his trip to Baden Baden). Communists prohibited gambling (except state lotteries) so there were no casinos during the period from 1917 and until 1989. Actually home gambling was widespread but was illegal. 1989 started gambling boom and at the peak of 2005-2006 there were over 6300 gambling licenses issued all over the country – and bear in mind that at this point USSR was split so we're talking about 6300 casinos in Russia alone, not counting remaining 14 countries of former USSR. There were 72 casinos in Moscow alone. I wrote about this period in article here.
Well then Putin came to power. A couple of years everything kept relatively unchanged. Then Putin (not so) suddenly proposed a bill restricting gambling. Actually author of the text of this bill is Vladimir Medinsky. At 2006 he was almost unknown pro-Putin politician. I have to remind that at the end of 2006 there was only about one year left until the end of Putin's presidency and I suppose he and his team have to decide who will be the next president and second, they have to boost popularity of this candidate for electorate. So my personal assumption is that Medinsky proposed to kill gambling business thinking threefold: first, to increase Putin's popularity as a strong man fighting with evil; second, increase next president's popularity as a supporter in fight with evil; and third, to gain some points to himself no matter who the president will be.
Last point became true and now Vladimir Medinsky is the Minister of Culture of Russia and supposedly keeps our culture and morale high.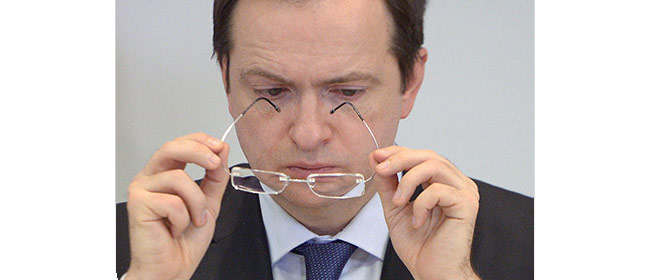 Vladimir Medinsky

Anyway this bill was accepted by government in the beginning of 2007. The bill said two important things. First, no gambling license will be issued or prolonged anymore so everyone who has gambling license can still run a business until June, 30 of 2009. Second, after this date all casino business – if it wants – can operate only on the four specially described territories, or "zones". Here is the list of the zones:

-Kaliningrad City, "Yantarnaya" zone (means "Amber"). This is most western of the four zones expected to be lucrative for run a casino oriented for the tourists from Europe.
-Krasnodar region, "Azov City" zone. Located at the south of Russia between several large cities and on the shore of Azov Sea. It was supposed to attract Russian players.
-Altai region, "Sibirskaya Moneta" zone (means "Siberian Coin"). Middle of country, also on the south but no sea nearby. The primary goal was to help economically weak region.
-Primorsky region, "Primorskaya" zone (means "Near-the-sea"). Far East, close to China, Korea and Japan.


Just as a side note I have to add that by some pervert logic all lotteries, bookmaking and horseracing business remained legal by this bill on all territory of the country. Don't ask me why, that's beyond me. And nothing was said about online gambling at that point.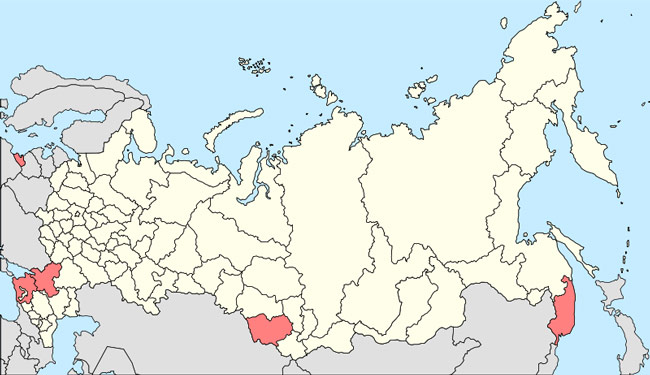 Map of gambling in Russia
Well, after bill passed all casinos closed. I've been in one of the largest casino at the last legal day, June 30, 2009. It looked like "Feast during a plague", everybody laughed and drunk heavily. From the Blackjack table I took a bell which dealers were using to call waitress to the table and said "That's for souvenir about good days". Nobody said a word, I still have this bell.
Then 30.01.2010 first again legal casino opened in the zone number 2, "Azov City". The principal investor of the project is Royal Time Group belonged to Rashid Taimasov.


The casino is called "Oracul Casino Azov-City". Here is the official website in English. And they proudly call themselves as a "First Casino in Russia".
They have 600 slot machines and 26 table games.
Later, 01.10.2010 businessman Maxim Smolentsev who owned a couple of casino before the restriction opened another casino in this zone, called "Shambala Casino Azov-City". Here is the website in Russian. And relatively recently in 2013 he opened another one, called "Nirvana Casino Azov-City", which by fact is just an expansion of Shambala so from player' point of view it's one casino. 140 slots and 12 tables in Shambala. In Nirvana they set 250 slots and last rumors that they moved all poker tables from Shambala to Nirvana. But no difference, as I said.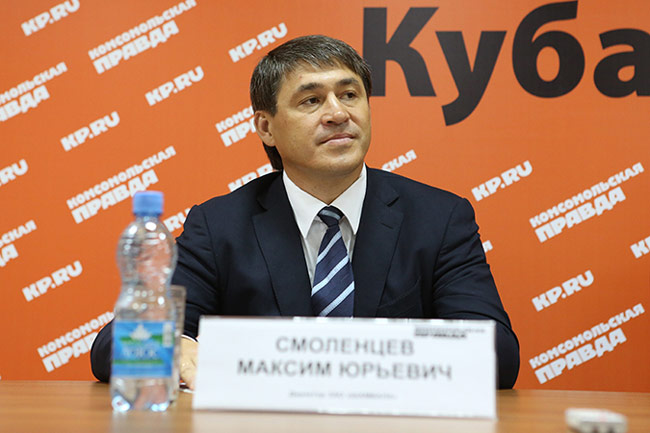 Maxim Smoletsev
So in Azov City zone at the moment of writing there are three formal casinos: Oracul, Shambala, Nirvana.
Now about zone number 3, Siberian Coin in Altai region of Russia. It currently has one casino called "Altai Palace Casino", opened 01.11.2014. Here is the website in Russian. Owner is Alti PLC but real owners are unclear. There are a lot of plans of expanding the zone.
What they want: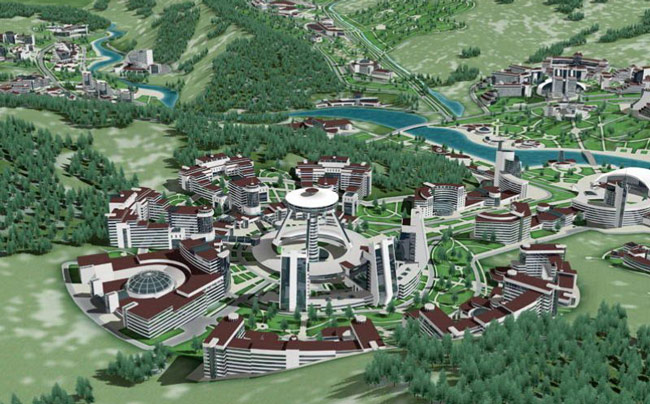 What they currently have: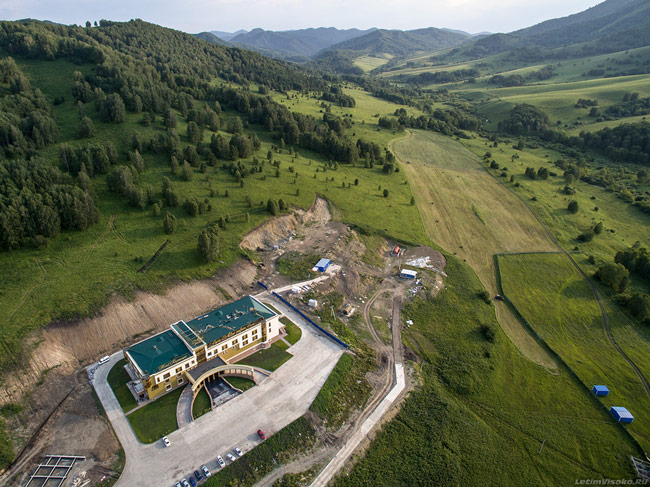 Okay, there is only one more casino in Russia. It recently opened in zone number 4, Primorye. Called "Tigre De Cristal Hotel & Casino"" and it have foreign investors. Here is the website in Russian yet. By far is the biggest casino project in country. Grand opening was at November 12, 2015. Owner is G1 Entertainment Company. 500 slots and 77 tables so far.
Investors are from China (Melco Crown), Cambodia (Naga Corp) and Russia (Royal Time Group, Diamond Fortune Holdings). They already invested about $200 million and there are plans for investing $700M more.
Chinese players already tested the waters inside and outside the casino and it really look promising economically.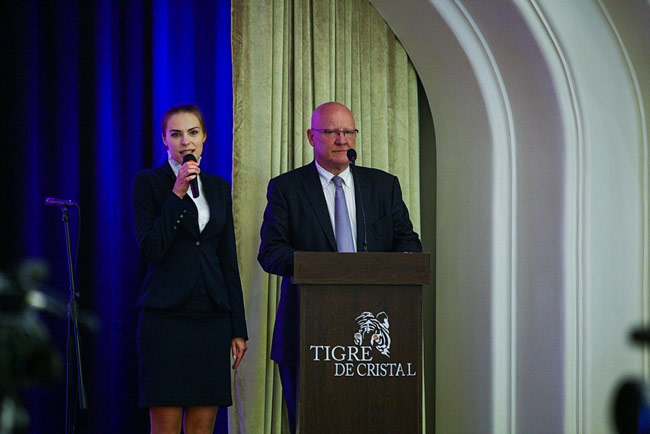 Craig Ballantine, Executive Director of G1 Entertainment Company
Fourth zone in Kaliningrad is still empty. Nobody wants spend big money during bad economics. Rumors are circulating everyday but no official starts of construction yet. Probably Royal Time Group from Azov City will risk some money in 2016 but there is no guarantee at all.
So the bottom line: Oracul, Shambala and Nirvana in Azov City, Altai Palace in Siberian Coin and Tigre de Cristal in Primorye for a total of five legal casinos in Russia. This is the current situation.
Now about the future. There are two more regions of Russia worth to mention.
City of Sochi. It was the capital of recent Winter Olympic Games. Government spent billions to develop the city and surroundings. New roads, trains, gas lines, electricity lines, hotels, sport objects. Renovated airport, new transport system, local infrastructure etc. Now they obviously have to extract some value from all this burned money. This is how they came to idea to allow gambling in the city.
Actually it looks like good idea. Sochi is good local tourist destination. Nice climate, sea, mountains and now developed infrastructure. So the only thing they have to do is to change the law and to include Sochi as a fifth zone allowed casinos. A lot of news about possible casino in Sochi circulated Russian media last year. But some time ago Putin said between lines that Sochi is considered as a family leisure destination but not for gambling so my forecast that this project will be paused for unknown time.
On the other hand, we have new region recently added to the territory of Russia, namely Crimea peninsula. It also has very good tourism potential but also has very poor economics. So building some casino there in theory will attract customers and will boost local development. Logical idea, no questions. And again, every other day brings more news about new casino in Crimea, new possible investors, new exact location of resort on the peninsula and so on.
But here is the new twist. Don't ask me why but instead of simply considering to allow gambling in Sochi and (or) Crimea they want to kill one of the existing zones!
What they want is to make some exchange. We kill one zone and instead we will open new one. They proposed to close Azov City gambling zone with three of five operating casinos. The rumors are that this proposal is made in favor of some yet unknown developer of the new casino in Crimea – to kill competition in advance. Such move is debatable and doubtful but could be truth anyway.
Again, here is finishing lines regarding legal casinos in Russia. Now we have 5 casinos in 4 zones. Most possible forecast for next year: killing 3 casinos in 1 one zone and opening one new zone with development of one new casino. But everything can be changed at any moment.
Briefly about online gambling. After restricting live casinos to 4 zones in 2006 they also prohibited online gambling. Well, actually they prohibited organizing games but to play the games is still legal. So we can play in foreign casinos and some online business with Russian investors moved to the other countries still offering services to Russian citizens. Currently government still tries to tighten regulation of online gambling including imposing some restriction on the players.
All this led to illegal gambling boom. I recently posted "an article about the articles" where I described my opinion about news stream devoted to one single topic, namely closing illegal gambling places. I found that during the period of 64 months after the restriction of casinos they closed over 70 000 illegal gambling parlors in the country including 812 full-blown casinos. They filed 1664 criminal cases against organizers, confiscated about a million pieces of gambling equipment and fined unspeakable amounts of money.
That means they close 13 casinos per day! 500 pieces of equipment per day!! And one criminal lawsuit every other day.
Please note that this is official police data so my humble estimation that these numbers should be multiplied at least by two. I personally receive a couple spam-SMS every day advertising new poker club in Moscow.
There is still not finished big "Gambling Case" regarding chain of casinos and slot halls near Moscow which paid bribes to high-level policemen for protection. It involved a lot of people and made a big scandal between law enforcement structures and most probably everybody will be pleaded not guilty.
So my guess that gambling in Russia is very widespread no matter we're talking legal or illegal. Add lotteries and sports betting and online gambling. And don't forget chess where Russians are traditionally strong. We love to play games!

From Russia with love (for playing games),
Garry Baldy.