One of the most famous Resorts of the Las Vegas Strip, the Mandalay Bay Hotel, started an impressive remodeling of over 3,000 rooms. The iconic venue invested nearly $100 million in renovations for a more luxurious and attractive offer.
Last year, after the rooms of the Delano and Four Seasons hotels had been finished, a new relooking started on the 3,211 rooms and suites of the Mandalay Bay, the main hotel, as Forbes recalls us.
A new look with a unique atmosphere has been integrated to the three new collections of rooms created: The Resort, The Suites and Luxury.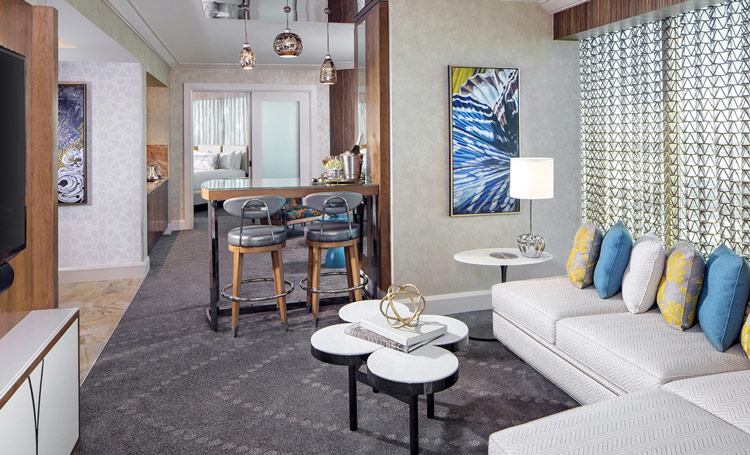 Credits: www.mandalaybay.com
It's the MGM Resorts International Design Group that was in charge of the design and the architecture of those new arrangements.
In each room, we notice the addition of the new mural installations in black onyx, stones that may have the capacity to purify the karmic energy from the birth. Without forgetting the arrival of new modern furnishings, more tasks lighting and easier electric recharging stations.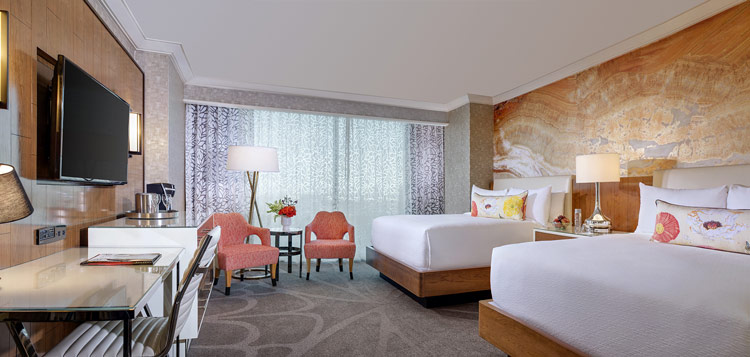 Credits: www.mandalaybay.com
Concerning the suites, natural stones and wood as well as jewel toned colors illuminate the large salons and dinning spaces existing in each room.
The luxury suites feature large celling-to-roof windows in order to enjoy a superb view of the Strip.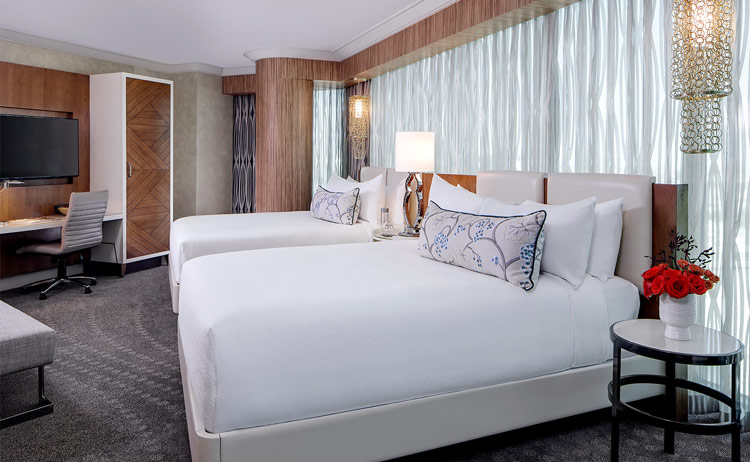 Credits: www.mandalaybay.com
As a remind, the Mandalay Bay Resort & Casino is a 146 meters high establishment featuring not less than 3 hotels: the Delano, the Four Seasons and the Mandalay Bay.
Its 130,000 square feet casino features 120 gaming tables including Poker, Live Roulette, Blackjack and many others as well as 2,200 slot machines.
This remodeling, that cost over $100 million will surely not disappoint the future clients of the Mandalay Bay Resort!