Europe's richest poker tour "European Poker Tour" is all set for its season 13, Prague – starting from 8th day of the next month.
The Hilton Hotel Prague, which has been the most exciting stops on the EPT, gets to host the poker festival once again. Its winter setting is expected to re-create the unforgettable atmospheres of past EPTs both on and off the tables.
This time around, EPT is partnering with the Eureka Poker Tour, to bring a variety of different and big-money tournaments to this wintertime feast of poker. PokerStars Cup, Super High Roller, Eureka Main Event & High Roller, EPT Main Event & High Roller, along with the cash games that will run non-stop 24 hours all days from December 8, until December 19 6:00AM in the Grand Ballroom of the hotel.
The highlight of the EPT schedule, the Main Event, will have the same structure as in the last 2 EPT events this year. In the EPT13 Malta (October), 28-year-old poker pro 'Aliaksei Boika' from Belarus won €355,700 making one of the best calls in EPT history. And, at the EPT13 Barcelona (August), Sebastian Malec from Poland won €1,122,800 to become the biggest ever EPT's Main Event champion.
The license of this EPT event is held by Casino Atrium Prague (based at the Hilton Prague Hotel), which operates and organizes all the poker tournaments.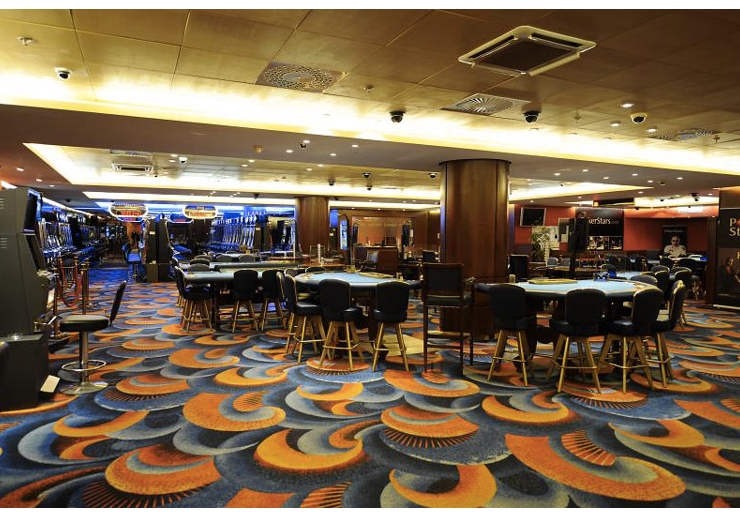 The detailed schedule and other information of each tournament organized by Casino Atrium Prague can be obtained from EPT's website.
Attending a European Poker Tour event
Anyone wishing to participate in one or more of the EPT's tournaments at Prague, must sign up for a PokerStar Live account, deposit funds into the account and reserve a ticket online for any tournament. The pre registered ticket can then be collected from the 'Ticket Collection Desk' at the venue. Players then get a designated desk at the event without having to wait in the queues.
Attending and playing a live poker game at these events is a complete different experience from playing it online. Not just in terms of fun, but also that playing a live game needs a greater level of expertise compared to playing online. Especially when you have many experts playing around you, and even watching you play, this can create an over whelming situation where a new player might get uncomfortable and may not be able to focus on the game properly.
Therefore, rather than testing your skills at these events, it makes sense to learn and repeatedly practice the game as much as you can in advance. Without knowing all the tricks it can be hard to win a considerable amount even from a free slots game. It seems extremely simple, but in fact 'free slots' also involves tricks. See more here how. And once you know the importance of learning and practicing the game, only then you can expect to stand against pros and big money players at EPTs poker events.
Travel and Accommodation for Players
A wide range of accommodation options are organized by EPT Travel at special rates, especially for the registered participants. Visit ept-travel.com for all available options. You can book your private airport transfer and a hotel at your preferential price via this website.
If you are an existing user of PokerStars.com, we recommend checking out the qualifying options for a full package poker event. Here you would also have the benefit of staying at Hilton Hotel Prague.
And for poker lovers across the world who cannot make up to the EPT events, a live coverage of all tournaments would be available for free watch, here - covered by PokerNews.