Los Angeles, the City of Angels, is renowned for its star-studded streets, world-class attractions, and bustling nightlife. Yet, it's also a city that offers many experiences for those who seek the thrill of the game. This comprehensive guide delves into the crème de la crème of Los Angeles' casino landscape.
From the sprawling gaming floors to the luxurious amenities, these establishments redefine what it means to combine luxury with adrenaline-pumping action. Let's journey through the epitome of gaming luxury in Southern California.
In the heart of Southern California lies a world of luxury and excitement that many have yet to discover. This is a place where the allure of high-stakes games meets the glamour of top-tier amenities. Welcome to the illustrious world of Los Angeles casinos, where every establishment promises a unique blend of thrills and comfort.
Yaamava Resort & Casino: The Pinnacle of Gaming Luxury
From the moment you step onto its grounds, Yaamava Resort & Casino transports you into a realm of luxury and gaming excellence. Located in Highland, California, the venue is an award-winner, having secured the title of Best Casino Outside of Las Vegas in USA Today's 2023 10Best Readers' Choice Awards.
With over 7,200 slot machines and more than 150 table games, it's a gamer's paradise. But what sets Yaamava' apart is its commitment to customer service, which has earned it AAA's Four Diamond rating.
The dining options, including the award-winning Pines Modern Steakhouse, elevate your experience to a culinary journey, making Yaamava the epitome of luxury and entertainment.
The Commerce Casino & Hotel: The Art of the Game in the Heart of LA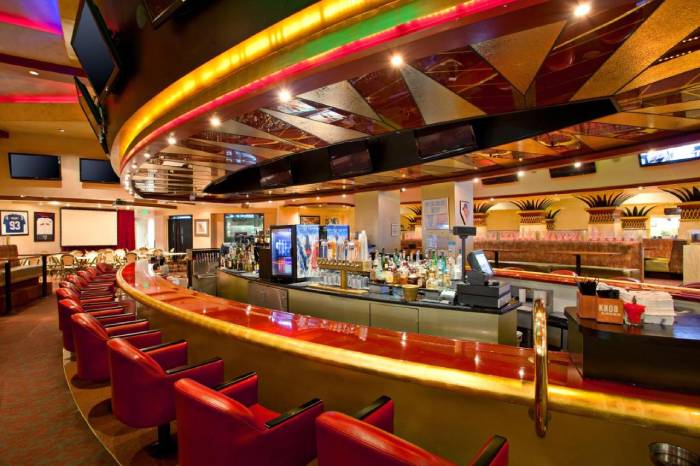 Nestled amidst the hustle and bustle of Los Angeles, The Commerce Casino & Hotel is much more than a gaming venue—it's a sanctuary for lovers of the fine art of gaming.
From poker tables to baccarat, it's a gambler's paradise. Their low-buy-in poker tournaments could turn you from a casual player into the next big winner.
If gaming isn't your sole focus, the venue has luxurious amenities like tableside massages and various dining options. The Commerce Casino & Hotel brings together the excitement of gaming with the comfort of high-end amenities, making it a must-visit establishment.
Parkwest Bicycle Casino: The Symphony of Luxury and Skill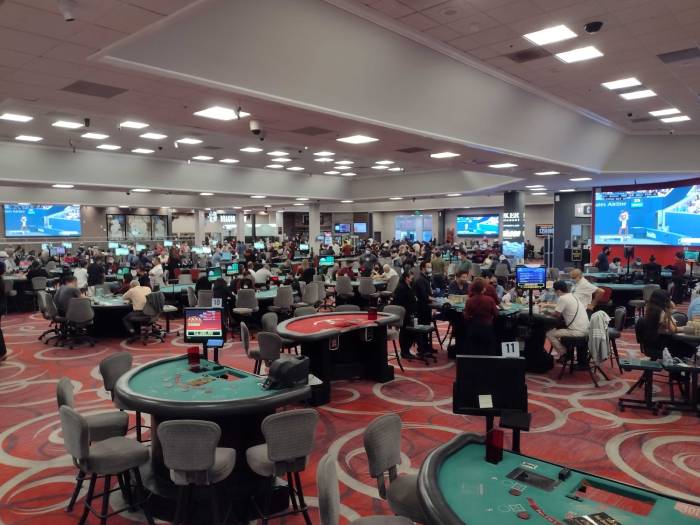 In Southern California, Parkwest Bicycle Casino is an oasis of upscale gaming. From its lavish poker rooms to its elegant bars, the casino is a world of luxury and high-stakes action.
The venue also hosts significant poker tournaments like the World Poker Tour and the World Series of Poker, providing a platform for any casual player to become a high roller.
If you're not into gaming, the casino's various concerts and events will keep you entertained.
Hollywood Park Casino: The Star of Southern California's Gaming Scene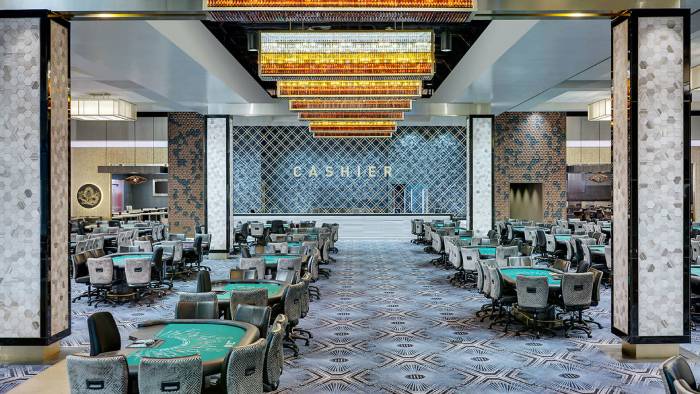 Just minutes from Downtown Los Angeles, Hollywood Park Casino offers a cinematic experience in its grandeur. The casino is more than just a gaming venue; it's an entertainment hub.
Whether you're into table games like No-Bust Blackjack and Crazy 4 Poker or looking for live events, Hollywood Park Casino has it all.
Its proximity to central locations and ample parking options add to the convenience, making it a go-to place for a night of varied excitement.
Pechanga Resort Casino: Southern California's Gem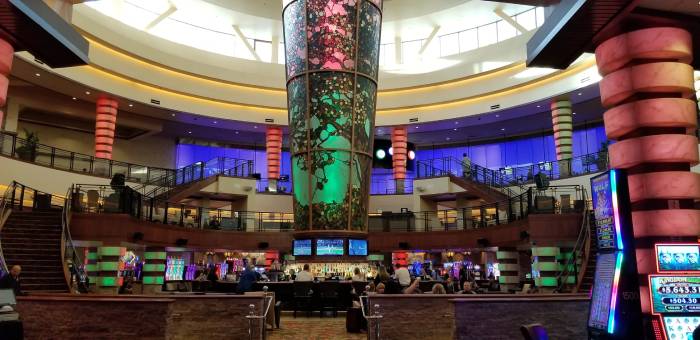 Pechanga Resort Casino is more than just a casino; it's an all-encompassing resort that offers a wide range of experiences. Located in the scenic Southern California Wine Country, the casino is easily accessible and offers an all-inclusive experience.
Pechanga caters to all your senses, from a sprawling 200,000-square-foot casino floor to a 25,000-square-foot spa. It's not just a place to gamble; it's a sanctuary for those who appreciate the finer things in life.
Los Angeles' casino landscape is as diverse as it is luxurious. Whether you're a seasoned gambler, a casual player, or someone who wants to soak in the luxury, there's a venue for you. So, are you ready to immerse yourself in a world where luxury and excitement meet?