When the summer heat sets in, many travellers seek refuge in the picturesque Caribbean islands. Beyond the sun-kissed beaches and crystal-clear waters, the Caribbean also offers an exhilarating casino experience for those seeking a mix of relaxation and excitement. Whether you're an avid gambler or just looking to try your luck, the Caribbean's casinos are the perfect destination for a summer getaway that promises both fun and thrills.
The Allure of Caribbean Casinos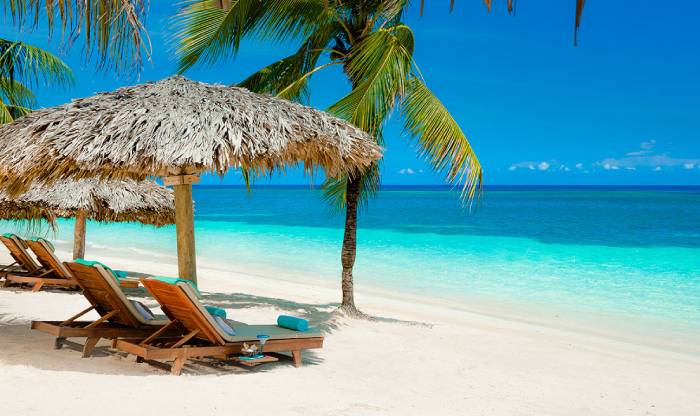 The Caribbean region is renowned for its vibrant culture, warm hospitality, and stunning natural beauty. However, its casinos have become equally enticing for tourists seeking a taste of nightlife and gaming adventures. Whether you prefer the opulent casinos in the Bahamas, the glitzy atmosphere of Aruba, the historical charm of Puerto Rico, or the casino extravaganza in the Dominican Republic, the Caribbean offers a diverse array of gaming destinations that will satisfy every gambler's appetite for fun and excitement.
For those who prefer an online experience, Smart Casino Guide is the perfect place to immerse yourself in the gambling world, with detailed information on games, amenities, and exclusive offers, Smart Casino Guide helps enthusiasts make informed decisions for an unforgettable summer gaming experience.
A Taste of Casino Culture in the Bahamas
The Bahamas is also home to some of the Caribbean's finest casinos. In Nassau, the capital city, casino enthusiasts can indulge in the opulence of world-class resorts like Atlantis Paradise Island. Here, players can enjoy an array of table games, slot machines, and even take part in high-stakes poker tournaments. The vibrant atmosphere of the casino complements the tropical surroundings, creating an unforgettable gaming experience.
Aruba's Glitzy Casino Scene
Famed for its stunning beaches and constant trade winds, Aruba is another Caribbean gem that welcomes gambling enthusiasts with open arms. The island boasts a range of casinos offering an exciting blend of Caribbean charm and Las Vegas-style entertainment. The Stellaris Casino, nestled within the Marriott Resort & Stellaris Casino, is one such hotspot. With over 26 gaming tables and 500 slot machines, this casino caters to both seasoned players and novices looking to test their luck.
Puerto Rico: Where History Meets Gambling
Puerto Rico's rich history and cultural heritage blend seamlessly with its modern casino scene. San Juan, the capital city, is a hub for avid gamblers who enjoy high-energy gaming action and a touch of historical charm. The Casino del Mar at La Concha Resort is a prominent name in the city, offering an elegant casino experience where visitors can try their hand at various card games or spin the roulette wheel.
The Dominican Republic's Casino Extravaganza
The Dominican Republic is famous for its all-inclusive resorts and breathtaking landscapes. Alongside its stunning beaches, travellers can find world-class casinos that cater to every gaming preference. Punta Cana, a popular resort town, is a hotbed for casino enthusiasts. The Hard Rock Hotel & Casino Punta Cana, in particular, stands out with its vast gaming floor and lively atmosphere. Gamblers can play their favourite games, enjoy live entertainment, and savour sumptuous cocktails at the casino's bars.
The Caribbean Tourism Organisation
As a credible authority on all things Caribbean, the Caribbean Tourism Organisation (CTO) serves as an excellent link to further enhance readers' understanding of the region's attractions. By visiting their website, readers can explore more about the various islands' unique culture, festivals, and events, and plan a well-rounded vacation experience.
Discovering the Hidden Gems
While the Bahamas, Aruba, Puerto Rico, and the Dominican Republic boast popular casino destinations, the Caribbean has even more hidden gems waiting to be explored. Off-the-beaten-path islands like Curacao and St. Maarten offer a more intimate casino experience with their unique cultural influences. In Curacao, players can enjoy stylish casinos that blend Dutch heritage with Caribbean flair. Meanwhile, St. Maarten's casinos, known for their vibrant nightlife, offer an eclectic mix of gaming options. For travellers seeking a more exclusive and less crowded gaming experience, these lesser-known Caribbean destinations are the perfect choice.
With the sun shining brightly and the warm ocean breeze beckoning, the Caribbean's casinos offer an irresistible invitation for summer travellers seeking a thrilling gaming experience. From the Bahamas to the Dominican Republic, the islands provide a rich blend of culture, natural beauty, and the excitement of casinos that will leave every gambler with unforgettable memories. So, pack your bags, check out the Smart Casino Guide, and embark on a summer escapade filled with luck, fun, and adventure in the enchanting, sunny Caribbean.