Nobody is safe in the quickly-changing gambling landscape across Europe. This is a lesson the continent's oldest casino, Casinò di Campione, has learnt the hard way, after the venue was forced to shut down due to piling debt.
Over 200 creditors – ranging from the local bakery to Balkan financiers - responded by taking their case to court, seeking a way out of a situation that could precipitate the demise of a community that has been gravitating around the casino.
Located in Switzerland's Canton of Ticino, on the shores of Lake Lugano, the entire community is now falling apart. Some 500 employees were left without salaries following the sudden shut-down of the casino.
The casino threatens the livelihood of 2,000 people who have built their entire lives around the venue. Generations since 1917, when the casino first opened doors, stuck around to be of service to Casinò di Campione.
Yet, colossal mismanagement of funds has led to EUR 73 million in debt. The casino remains closed to date and while the topic still echoes throughout Italian media, no concrete solution has been found.
Even though Italians have a proclivity for land-based gambling, nobody seems interested in visiting the enclave-casino, and while government prosecutors are still investigating, 2,000-odd residents see no way out.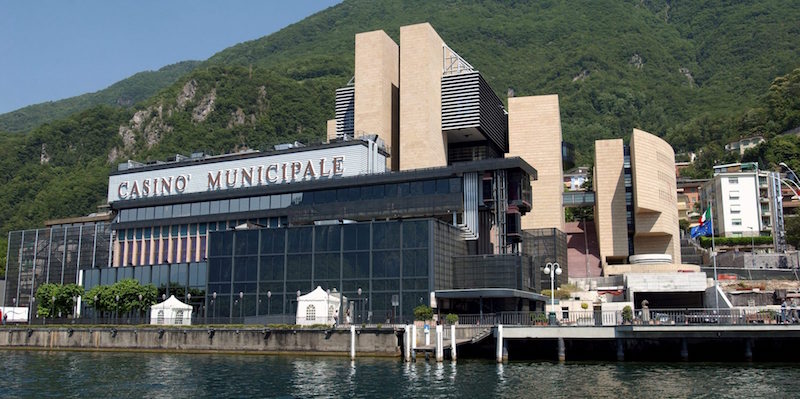 Italy's Online Gambling Industry Continues to Grow
While Casinò di Campione has suffered an untimely death – or in the very least uncertainty – Italy's gambling's sector has been growing. Since 2008, the industry has expanded two-fold, leading to EUR 102 million in total turnover.
The share of online gambling has increased and international operators, to name William Hill, Paddy Power Betfair, Slotjava Casino, bet365, and The Stars Group, have all joined, seeking to claim a part of the market.
With the industry showing strong signs of growth, international operators have been eager to secure marketing partnerships with Serie A teams. However, this particular move has backfired after the populist government headed by the Five Star Movement enforced a blanket gambling marketing ban on January 1, 2019.
The advertisement ban would effectively severe any sponsorships between gaming companies and sports teams, which brings the largest exposure to gambling operators. More specifically, the Italian government will rev up the tax rate in a bid to clamp down on illegal gambling.
However, over-regulating players' earnings and operators might actually ricochet back on the industry and upright companies. Italy estimates that some EUR 4.4 billion are wagered offshore or through illegal operators.
Fighting unregulated gambling is a common problem. In the United States, the country passed extensive legislation including the UIEGA of 2006, which effectively brings financial institutions to justice if they facilitate payment options.
Italy tries to over-regulated its domestic market instead, which is not too different from what is going on in the United Kingdom for example. Other conservative gambling markets include the Netherlands and to an extent Portugal.
Italy's gambling industry future is going to take a hit in light of the new restrictive measures, but after the dust settles, this shouldn't influence the bottom line by too much.