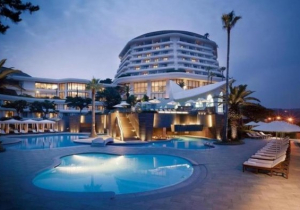 Casino Landing
Jeju Shinhwa World offers luxury accommodation, a convention center, a casino complex, a street-style shopping complex and a water park. It is located on Jeju Island, Sou …
0 reviews
South Korea
38 Sinhwayeoksa-ro 304 beon-gil, Andeok-myeon, Seogwipo-si 690 Jeju
318mi.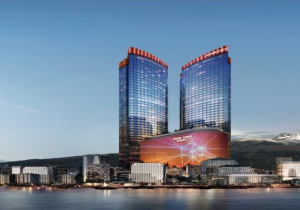 Dream Tower Casino Jeju
The Jeju Dream Tower stands 554 feet tall on a 75-acre plot of land, located less than two miles from Jeju International Airport, South Korea. It is the tallest building …
0 reviews
South Korea
12 Noyeon-ro, Jeju-si, Jeju-do, Republic of Korea 63024 Jeju si
332mi.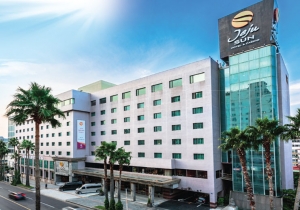 Sun Hotel & Casino Jeju
The Sun Hotel & Casino Jeju is easily accessible from the Jeju International Airport. Popular table games are featured here as the Baccarat, Roulette, Blackjack and Sic B …
0 reviews
South Korea
67, Sammu-ro - Jeju
333mi.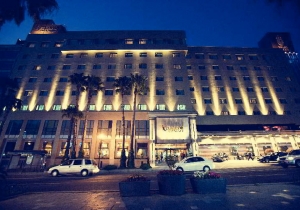 Vegas Casino & T.H.E Hotel Jeju-do
Vegas Casino & T.H.E Hotel Jeju-do is located on Jeju Island, 5 minutes away from the International Jeju Airport. The casino offers traditional games such as Roulette, Ba …
0 reviews
South Korea
67, Sammu-ro, Jeju, Jeju-do690-170 00000 Jeju-do
333mi.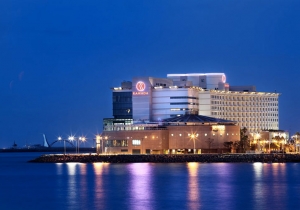 South Korea
Samdo2(i)-dong, Jeju, Jeju-do 00000 Jeju-si
335mi.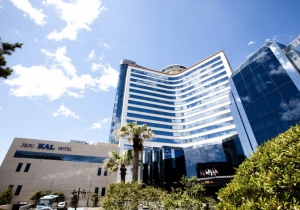 KAL Casino & Hotel Jeju
KAL Casino & Hotel Jeju is located 15 minutes away from the Jeju International Airport. The resort welcomes you in its luxurious environment. The casino owns traditional …
0 reviews
South Korea
151 Jungangno, 00000, Jeju City
335mi.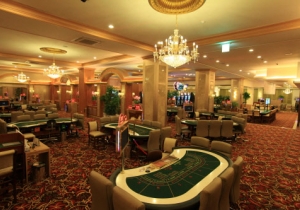 Oriental Casino & Hotel Jeju
The Jeju Oriental Hotel & Casino is located in Jeju City, on Jeju Island in South Korea. The casino of the resort has 20 gaming tables and 50 gaming machines in an 13,000 …
0 reviews
South Korea
1197 Samdo2-Dong Jeju-si, Jejudo690-736 00000 Jeju
335mi.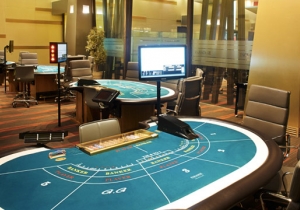 Paradise Casino Incheon
The Paradise Casino Incheon is located three minutes away from the Incheon International Airport. It is housed by the gigantic Incheon Grand Hyatt. The casino offers trad …
0 reviews
South Korea
eakareach Street, Sangkat3, Krong Preah Sihanouk, 00000 Incheon
515mi.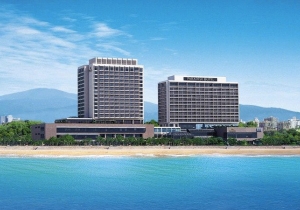 Paradise Casino & Hotel Busan
The Paradise Hôtel Busan is situated on the wedge of the great beach of Haeundae, about 20 km from the Gimhae airport. This establishment perfectly combines luxury, refre …
0 reviews
South Korea
1408-5, Jung-dong, Haeundae-gu, 00000 Busan
521mi.
South Korea
186, Yeongjonghaeannam-ro 321-gil Jung-gu Incheon
522mi.
Shanghai is the most populous city of China with a population of more than 18 million.

If you aim to find a casino in Shanghai, note that you won't find any. Indeed, casinos are totally prohibited in the Democratic Republic of China.

Only the special administrative region of Macau, located in the Southeast of the country is authorized to operate casino. By the way, the number of gaming venues there is high with 50 hotel-casinos.

If people want to play to slot machines, Blackjack, Roulette or even poker, they will have to travel abroad.

Players considered as "High Roller" will benefit from all-inclusive trips organized in Europe, India or Africa if they wish it.

However, there are many other activities to enjoy in the magnificent city of Shanghai.

Real economic and cultural worldwide center, it shines by the entire facets that it offers.

Its Downtown is very impressive with its "Wall Street" and endless buildings. They can be admired from Bund walk at Wai Tan.

By moving away from the nerve center, it will be possible to find a bit of peacefulness in the Fuxing Park, Xintiandi, Jade Buddha Temple or the former village of Zhujiajiao.