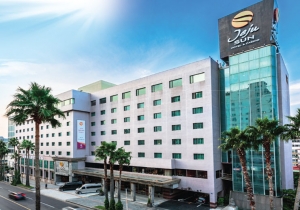 Sun Hotel & Casino Jeju
The Sun Hotel & Casino Jeju is easily accessible from the Jeju International Airport. Popular table games are featured here as the Baccarat, Roulette, Blackjack and Sic B …
0 reviews
South Korea
67, Sammu-ro - Jeju
477mi.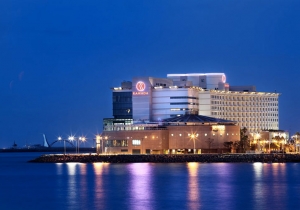 South Korea
Samdo2(i)-dong, Jeju, Jeju-do 00000 Jeju-si
478mi.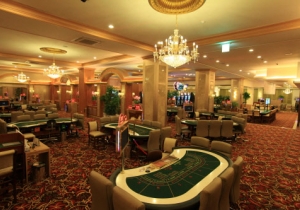 Oriental Casino & Hotel Jeju
The Jeju Oriental Hotel & Casino is located in Jeju City, on Jeju Island in South Korea. The casino of the resort has 20 gaming tables and 50 gaming machines in an 13,000 …
0 reviews
South Korea
1197 Samdo2-Dong Jeju-si, Jejudo690-736 00000 Jeju
478mi.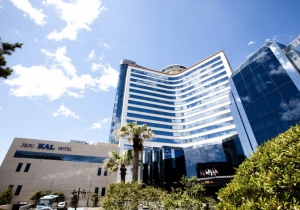 KAL Casino & Hotel Jeju
KAL Casino & Hotel Jeju is located 15 minutes away from the Jeju International Airport. The resort welcomes you in its luxurious environment. The casino owns traditional …
0 reviews
South Korea
151 Jungangno, 00000, Jeju City
479mi.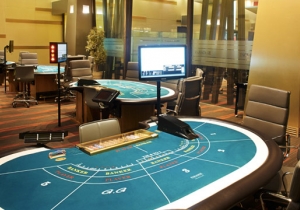 Paradise Casino Incheon
The Paradise Casino Incheon is located three minutes away from the Incheon International Airport. It is housed by the gigantic Incheon Grand Hyatt. The casino offers trad …
0 reviews
South Korea
eakareach Street, Sangkat3, Krong Preah Sihanouk, 00000 Incheon
480mi.
South Korea
186, Yeongjonghaeannam-ro 321-gil Jung-gu Incheon
490mi.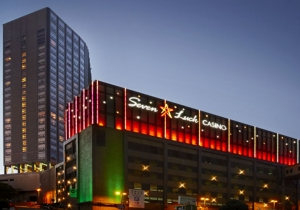 South Korea
Annex Building,395,5-ga, Namdaemun-ro Jung-gu, 00000, Seoul,
510mi.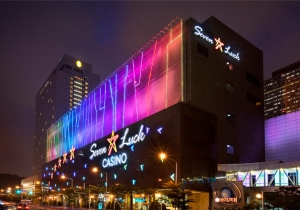 7 Luck Casino Gangnam COEX Seoul
Located in the heart of Gangnam Seoul, in the Gangnam COEX Convention Annex Building is the Seven Luck Casino. The casino is about 65,000 square feet; it owns 71 gaming t …
0 reviews
South Korea
58 Teheranno-87, Samseong-dong, 135, Gangnam-gu, Seoul
512mi.
Based in China, (in the Shandong Province), Linyi is truly a big town containing some 10,08 million inhabitants.

Sadly, there aren't any casinos in Linyi. There are, nonetheless, places nearby including Vegas Casino & T.H.E Hotel Jeju-Do, Sun Hotel & Casino Jeju, Ramada Casino & Plaza Jeju Ocean Front Hotel, East Casino & Hotel Jeju, and Kal Casino & Hotel Jeju.

In most casinos, you'll effortlessly find standard gaming tables such as Poker, Roulette, Blackjack and often a large variety of others. If you're anxious about starting out all by yourself, you can approach a croupier for advice. They'll be delighted to teach you about the basic ideas.

Whether it's classic or boasting a display screen, there are varied forms of separate slot machines. But the significant thing is not what it looks like, it's the prize pot of course! A few cents will be adequate to take part, so come and try your good fortune!

As is true for all seaside towns, in Linyi you're able to enjoy water sports, chilling out, the beach and naturally, electrifying days at the casino! Taking a stroll is also interesting as you'll encounter a lot of restaurants and bars to really make your stay memorable.

Get the most from your stay in Linyi and explore its architectural beauty. You'll see, the history of this particular town is really exciting!

Something is for sure, there really is not a way that you could get fed up in Linyi with all the activities that are regularly put together, leisurely experiences that you can try out and also the restaurants and bars scattered all around the town.

So, in order to really experience Linyi, don't fail to see Former Residence of Wang Xizhi, Yinan Zhuquan Country, East China Martyrs Cemetery, Xiyanchi Tombs and Baoquan Temple Park because they are absolute must-sees!

Like it is in almost all regions around the world, you'll get the fantastic chance to sample conventional regional food and believe us, you'll really enjoy them!

Boasting a friendly and warm ambience, Linyi is ideal for an exceptional night out. What's more, you are certain to have a great time in the town centre's clubs and bars all the way through to the end of the night…