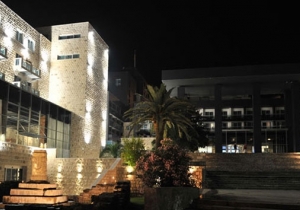 Avala Casino & Resort Budva
The Avala Casino of Budva is a newly opened gaming and entertainment spot. The luxurious venue invite the visitors to enjoy a unique gaming atmosphere. The casino feature …
0 reviews
Montenegro
Mediteranska 2 - Budva
238mi.
Regency Casino Tirana
The casino of Tirana welcomes clients all week round in a warm ambiance, with golden tones and lacquered woodworks. The bars and gastronomic restaurants will allow player …
1 reviews
Albania
Dëshmorët e 4 Shkurtit, Parku Rinia, 00000 Tirana
238mi.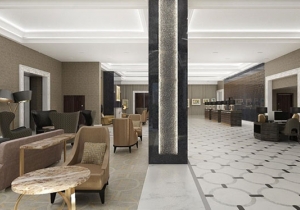 Crna Gora Casino & Hotel Podgorica
Welcome to the luxurious Hotel & Casino Crna Gora. The betting house greets you in a private atmosphere where you could enjoy traditional games. And between two stakes, c …
0 reviews
Montenegro
Bulevar Svetog Petra Cetinjskog, 81000, Podgorica
239mi.
Splendid Casino & Hotel Becici
It is in a pleasant, friendly and luxurious atmosphere that the Hotel Splendid Conference & Spa Hôtel***** invites you every day of the week at the Splendid Casino Royale …
0 reviews
Montenegro
Becici, 85310, Becici
239mi.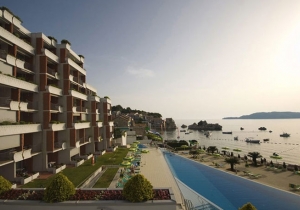 Maestral Resort & Casino Przno
The impressing Maestral Resort& Casino**** is happy to welcome you from Monday to Sunday to enjoy American Roulette, Blackjack, Double Deck Blackjack, HIT Draw Poker, Pun …
0 reviews
Montenegro
Pržno bb, 85315, Sveti Stefan
240mi.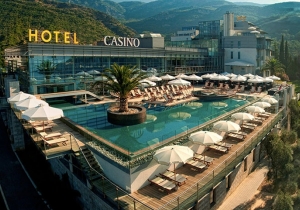 Montenegro
Ul. Narodnog fronta bb, 85310, Becici
240mi.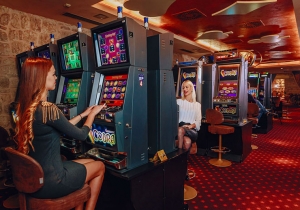 Casino Pasha Kotor
The Pasha Casino located in Kotor welcomes you in a chic and elegant atmosphere! The establishment has more than 40 slot machines from various brands such as Apec, Atroni …
0 reviews
Montenegro
Škaljari, 85330 Kotor
243mi.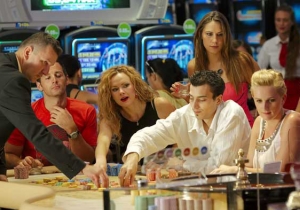 Croatia
Domovinskog rata 49A HR-21000 Split
267mi.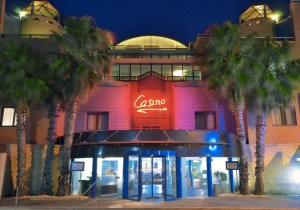 Malta
Isle Promenade, Qawra, 2508, St Paul's Bay
268mi.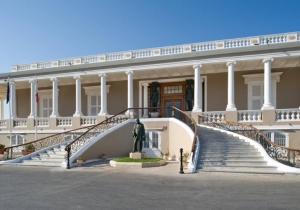 Dragonara Casino St julians Malta
The Dragonara Casino is located in a wonderful summer palace on the shores of the sea. It possesses a terrace with columns that goes directly to the sea. The establishmen …
2 reviews
Malta
Dragonara palace, dragonara road stj3143 St julians
269mi.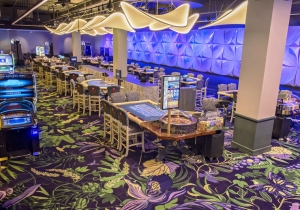 Malta
Eden Place, St. Augustine's Street, St. George's Bay STJ 3310 St. Julian's
269mi.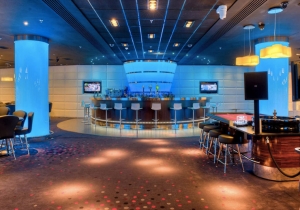 Portomaso Casino St. Julians Malta
The Portomaso Casino is located just in front of the Hotel Hilton Malta. It welcomes you in an elegant environment to enjoy table games like Roulette, Blackjack, Ultimate …
0 reviews
Malta
Paceville, PTM 01, St. Julians
269mi.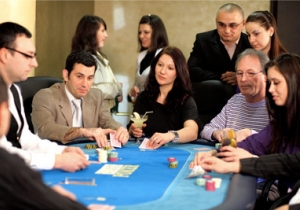 Le Grand Casino Bitola & Hotel
The Grand Casino of Bitola is located in the 'Epinal' hotel situated in the city center. Recently renovated, the resort provides optimal conditions for your stay. A 39 sl …
0 reviews
Macedonia
Shirok Sokak no.62, 7000, Bitola
304mi.
Holding 6000 inhabitants at the former census, Diamante is regarded as a small town. It can be found in Calabria (Italy).

Diamante does not actually have a casino but that's nothing to fret about. Thankfully, Casino Le Palme San Giovanni Teatino, Corfu Casino & Hotel Kerkira, Avala Casino & Resort Budva, Regency Casino Tirana and Crna Gora Casino & Hotel Podgorica are quite close.

In the bulk of casinos, you'll effortlessly find conventional gambling tables such as Roulette, Blackjack, Poker and often many others, for that matter. If you're worried about starting out solo, you can always approach a croupier for advice. They'll be pleased to teach you about the basics.

Whether it's standard or boasting an LCD screen, there are varied types of assorted slot games. But the most significant thing is not its appearance, it's the prize pot without a doubt! A couple of cents will be adequate to participate, so come and try your luck!

What's truly great about a seaside spot like Diamante, is that you can have an amazing time at the local casino, try out water sports and truly wind down. That's without mentioning taking a stroll down the roads packed with a wealth of stores and perhaps stopping off for some nibbles and refreshments in the bars and restaurants.

The location of Diamante has numerous cultural and historic attractions. This is an ideal opportunity to learn about the ample history and culture it contains.

Diamante is a true haven for holidaymakers! Of course, as well as its shops, bars and restaurants, Diamante has lots to keep you engaged with all the entertainment and activities at your disposal.

There are a variety of essential places to visit in Diamante but the best known are certainly Lido Baja d'oro, Stabilimento Balneare Garden Beach (Cirella), Lido Alexander , Lido KevinSara and Centro Sportivo The Legend.

Test out the local gastronomic delicacies, you won't regret it!

If you enjoy partying, do not skip the decent quantity of bars and nightlife havens you'll find in the centre of Diamante. You're bound to have a great time with the friendly local residents of Diamante!