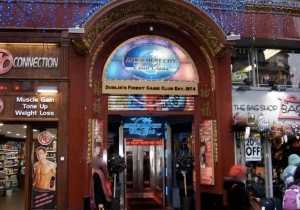 Amusement City Casino Dublin
The Amusement City Casino is one of the best electronic casinos located on Westmoreland Street, next to the famous Temple Bar area in Dublin. Many bars and restaurants ar …
0 reviews
Ireland
4 Westmoreland Street Dublin 2 Dublin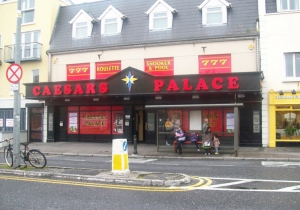 Caesars Palace Bingo Hall Galway
The Caesars Palace Bingo Hall of Galway is open from 9am until late. Standard and electronic bingo are available in the over 200 seats of the Bingo Hall. A wide variety o …
0 reviews
Ireland
202 Upper Salthill Rd Salthill, Co. Galway, - Galway
Closest Hotel Offers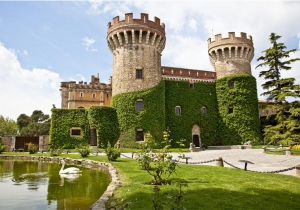 Casino Castell de Peralada & Hotel
The Energy - 1 night - €241
The unique environment of the Peralada casino is oneof its first assets. Indeed, it is within a castle of the 14thcentury that the visitors have the chance to play to the …
1 reviews
Spain
Calle Sant Joan 17491, Peralada
899mi.
Exclusive Deal
Las Vegas Harrah's Casino & Hotel
CasinosAvenue Special Discount
The Harrah's is located on the strip of Sin City, between the Venetian and the Quad. With its 2,579 rooms and suites, discover an historical complex, flirting with the ca …
3 reviews
United States
3475 S Las Vegas Blvd, 89109, Las Vegas
4898mi.
Other locations:
Connacht, Connacht Province, County of Antrim, County of Armagh, County of Carlow, County of Cavan, County of Clare, County of Cork, County of Derry, County of Donegal, County of Down, County of Dublin, County of Fermanagh, County of Galway, County of Kerry, County of Kildare, County of Kilkenny, County of Laois, County of Leitrim, County of Limerick, County of Longford, County of Louth, County of Mayo, County of Meath, County of Monaghan, County of Offaly, County of Roscommon, County of Sligo, County of Tipperary, County of Tyrone, County of Waterford, County of Westmeath, County of Wexford, County of Wicklow, Leinster, Leinster Province, Munster, Munster Province, Ulster, Ulster Province