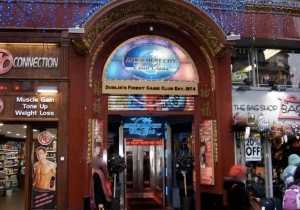 Amusement City Casino Dublin
The Amusement City Casino is one of the best electronic casinos located on Westmoreland Street, next to the famous Temple Bar area in Dublin. Many bars and restaurants ar …
0 reviews
Ireland
4 Westmoreland Street Dublin 2 Dublin
See this casino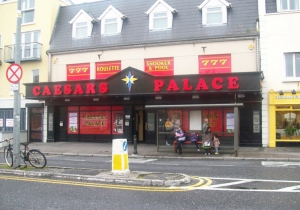 Caesars Palace Bingo Hall Galway
The Caesars Palace Bingo Hall of Galway is open from 9am until late. Standard and electronic bingo are available in the over 200 seats of the Bingo Hall. A wide variety o …
0 reviews
Ireland
202 Upper Salthill Rd Salthill, Co. Galway, - Galway
See this casino
Closest Hotel Offers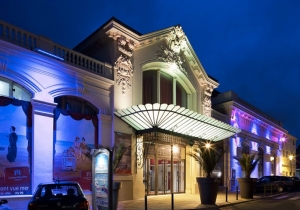 Casino Barrière Dinard & Hotel
Getaway & Luck €240
Facing the sea, the Dinard's Casino overlooks the most beautiful beach of the city. It is situated just a stone throw away from the Grand Hotel Barrière*****. The resort …
6 reviews
France
4 Boulevard Wilson 35800 Dinard
See this casino
399mi.
Casino Partouche Le Havre
Wellness Escapade €243 to €263
The Partouche group has built a Casino in a historical rated building (former Chamber of Commerce and Industry) in 2006. This establishment, which is divided into 4 level …
2 reviews
France
Place Jules Ferry 76600 Le Havre
See this casino
425mi.
Other locations:
Connacht, Connacht Province, County of Antrim, County of Armagh, County of Carlow, County of Cavan, County of Clare, County of Cork, County of Derry, County of Donegal, County of Down, County of Dublin, County of Fermanagh, County of Galway, County of Kerry, County of Kildare, County of Kilkenny, County of Laois, County of Leitrim, County of Limerick, County of Longford, County of Louth, County of Mayo, County of Meath, County of Monaghan, County of Offaly, County of Roscommon, County of Sligo, County of Tipperary, County of Tyrone, County of Waterford, County of Westmeath, County of Wexford, County of Wicklow, Leinster, Leinster Province, Munster, Munster Province, Ulster, Ulster Province