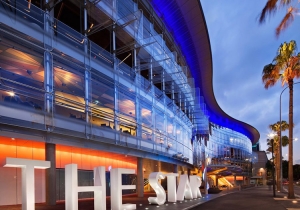 Casino & The Star Hotel Sydney
The Casino & The Star Hotel is a luxurious and modern venue located on the Darling Harbour close to the Sydney Lyric Theatre. This huge establishment features a casino, h …
4 reviews
Australia
80 Pyrmont Street,Pyrmont NSW 2009 Sydney
42mi.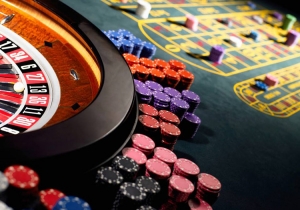 Casino Canberra
A sculpture of a half-roulette board as well as a Jack and As Cards greet you at the casino entrance located in the heart of Canberra. Welcome then to a unique gaming ven …
0 reviews
Australia
21 Binara Street, ACT 2608 Canberra
116mi.
Located in Australia, (in the New South Wales State), Wollongong is indeed a big town containing some 289000 inhabitants.

There's no casino in Wollongong and that is regrettable! But do not worry, there's a outstanding surrounding gambling venue, Casino & The Star Hotel Sydney.

Do you understand the rules of Poker, Blackjack and Roulette? It matters very little: the croupiers are always equipped to help you learn. They'll clarify the principles for you whilst the game goes on and you'll rapidly begin to enjoy yourself.

Whether it's ordinary or boasting an LCD screen, there are all kinds of separate slot games. But the important thing is not its aesthetics, it's most definitely the prize pot! A few cents will be a sufficient amount to play, so come and try your good fortune!

What's wonderful in a seaside destination like Wollongong, is the fact that you can go and have an amazing time at the local casino, experiment with water sports and completely chill out. That's without mentioning taking a stroll through the streets filled with a range of stores and stopping for some nibbles and drinks in the bars and restaurants.

The location of Wollongong has countless historic and cultural attractions. This is a perfect opportunity to explore the deep past and culture it contains.

Wollongong is truly a utopia for holidaymakers! Of course, along with its bars, restaurants and shops, Wollongong has lots to keep you occupied with all the shows, entertainment and activities at your disposal.

If you'd like to fully see Wollongong, there are some things which you absolutely must try, chiefly Grand Pacific Drive - Sydney to Wollongong and Beyond, Nan Tien Temple, Wollongong Botanic Garden, Wollongong Head Lighthouse and Wollongong To Thirroul Bike Track!

Have a go with the local foods, you definitely won't regret it!

If you like partying, make sure you don't skip the decent quantity of clubs and nightlife spots you'll come across in the middle of Wollongong. You're bound to have a great time with the friendly locals of Wollongong!