Inter-Burgo Casino & Hotel Daegu
Inter-Burgo Casino & Hotel Daegu welcomes you in this establishment sourrounded by nature in the Manwoo park. The casino owns gaming tables, numerous slot machines and Ro …
0 reviews
South Korea
300 Manchon-dong, Suseong-gu, Daegu, 00000 Daegu
618mi.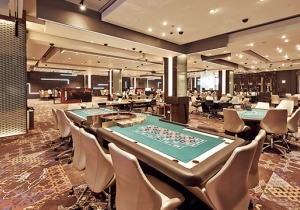 South Korea
No. 2812-4, Saekdal-dong 00000 Seogwipo
618mi.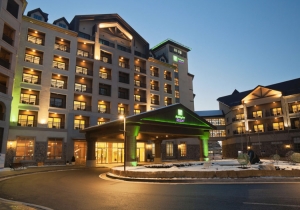 South Korea
325 Solbong-ro, Pyengchang-gun, Gangwon-do, 00000, Daegwallyeong-myeon
625mi.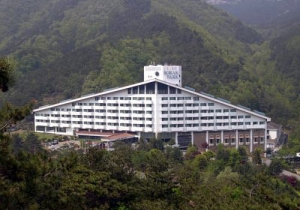 Sorak Park Casino & Hotel Sokcho
The Sorak Park Casino & Hotel Sokcho welcomes you in South Korea. Facing the Sorak Mountains, the venue offers you a breathtaking view from its hotel featuring 121 rooms …
0 reviews
South Korea
74-3, Sorak-dong 00000 Sokcho-si, Gangwon-do
640mi.
Tigre de Cristal Hotel & Casino
The Tigre de Cristal Hotel & Casino opened in August 2015 in Murav'inaya harbor, fifty kilometers away from Vladivostok in the extreme east of Russia. The venue actually …
0 reviews
Russia
Muravinaia buhkta, 73 Artëm, 00000 Vladivostock, Primorsky Krai
660mi.
South Korea
21 Gwangjang-dong san, Gwangjin-gu 00000 Seoul
708mi.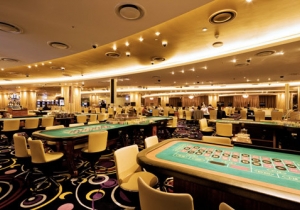 7 Luck Casino Busan Lotte
7 Luck Casino welcomes you all year round 24/7. You will find over 90 slot machines as well as traditional games such as Baccarat, Blackjack, Roulette, Tai Sai (Dice), Ca …
0 reviews
South Korea
530-15, Bujeondong, BusanjinGu, 00000, Busan Lotte,
709mi.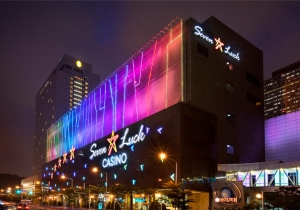 7 Luck Casino Gangnam COEX Seoul
Located in the heart of Gangnam Seoul, in the Gangnam COEX Convention Annex Building is the Seven Luck Casino. The casino is about 65,000 square feet; it owns 71 gaming t …
0 reviews
South Korea
58 Teheranno-87, Samseong-dong, 135, Gangnam-gu, Seoul
712mi.
Sustaining 13,62 million inhabitants at the point of the latest census, Tokyo is a big town. It is set in the Honsh? Region (Japan).

There is no casino in Tokyo which is regrettable! But don't stress, there are some fabulous casinos nearby, such as Paradise Casino & Hotel Busan, Kangwonland Casino & Hotel Jeongseon-Gun, Inter-Burgo Casino & Hotel Daegu, Paradise Casino Jeju Lotte Hotel Seogwipo and Alpensia Casino Daegwallyeong-Myeon.

In the bulk of casinos, you'll have no difficulty finding classic gaming tables like Blackjack, Poker, Roulette and often a great range of others, for that matter. If you're uncomfortable getting started by yourself, you can check with a croupier for support. They'll be pleased to show you the basics.

When mentioning casinos, we rapidly see slot machines. They have long been the major appeal in casinos and it's obvious why. The minimum bet is only a couple of cents but the prize can be massive.

As you're probably aware, Tokyo boasts a deep past and a wealth of monuments and exciting places to discover. Think about getting a guide prior to arriving, so that you can brush up on all the many delightful things that go to comprise the parts of Tokyo.

Tokyo is very fortunate to have quite a few places: bars, shops, restaurants, entertainment and shows, etc. Don't be concerned, you won't become bored!

To truly engage with Tokyo, don't fail to witness Meiji-jingu, Kabukiza, National Museum of Tokyo, Park of Ueno and Omotesando Dori as they are real must-sees!

Sample the regional culinary pleasures. You'll surely find them difficult to forget.

If you enjoy partying, make certain you don't miss the large quantity of nightlife havens, clubs and bars to be discovered in the centre of Tokyo. You can have fun with the pleasant local residents of Tokyo!