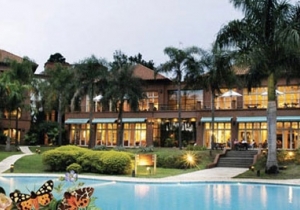 Grand Casino Iguazu & Resort Spa
The Grand Casino Iguazu Resort & Spa welcomes you with great pleasure in its beautiful establishment. You will have access to many activities in this resort. The complex …
0 reviews
Argentina
Ruta Nacional 12 km 1640 3370 Puerto Iguazú Misiones
739mi.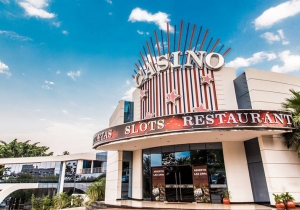 Paraguay
11 de Septiembre y Luis María Argaña 7000 Ciudad del Este
740mi.
Paraguay
Av, Dr Francia, 01 8500 Pedro Juan Caballero
798mi.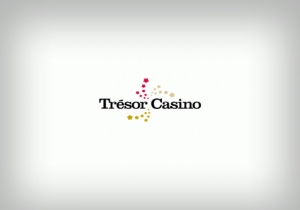 Trésor Casino San Javier
With your friends or alone, amateur or expert, the Trésor Casino San Javier gives you the opportunity to play your favorite games in a festive and jovial atmosphere. The …
0 reviews
Argentina
Teofilo Garcías y Ordoñez N3357 San Javier
816mi.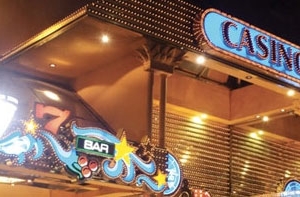 Casino Club Posadas
This casino opened on September 1st 1998 before being completely renovated in 2001. You can access the slot machines from the restaurant and bar. You can then play while …
0 reviews
Argentina
San Lorenzo 1950 N3300 Posadas
850mi.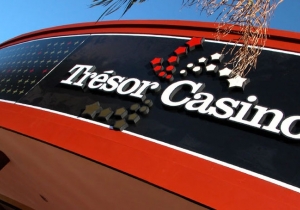 Trésor Casino Apostoles
The Casino Apostoles is one of the Trésor Casino group jewels. The property is located in the province of Misiones where a range of rich and diversified games awaits you. …
0 reviews
Argentina
Av. Ramella y Juana de Ibarbourou N3350 Apostoles
856mi.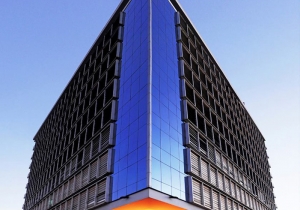 Paraguay
AV. ESPAÑA Y AV. SACRAMENTO 1001-1925 Asuncion
921mi.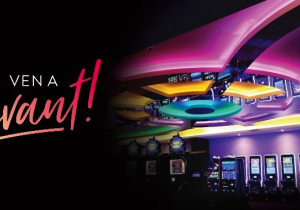 Casino Vivant
The Casino Vivant:The most complete Casino in Paraguay The Casino Vivant is a famous casino located in Paraguay. You'll find everything that makes a casino what it is and …
0 reviews
Paraguay
Avda. Paseo del Yacht y Golf Club Nro. 11 2420 Lambaré
925mi.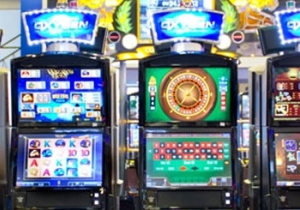 Uruguay
Gral. Aparicio Saravia 659 00000 Cerro Largo
935mi.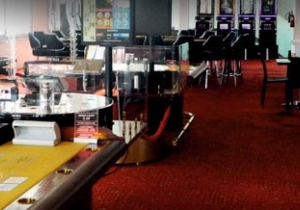 Rivera Casino & Resort
Rivera Casino & Resort is a four-star establishment offering three types of accommodation: Deluxe Twin, Deluxe King and Deluxe Suite. A sauna, a solarium and swimming poo …
0 reviews
Uruguay
Avda. 33 Orientales 974 00000 Rivera
938mi.
With 6,09 million inhabitants after the previous census, Rio De Janeiro is thought to be a big town. It can be found in the Rio de Janeiro State (Brazil).

Rio de janeiro hasn't yet constructed its very own casino but that's not an issue. In fact, Grand Casino Iguazu & Resort Spa, Acaray Hotel Casino Ciudad Del Este, Amambay Hotel Casino Pedro Juan Caballero, Trésor Casino San Javier and Casino Club Posadas are very close by.

On top of taking care of the gambling tables, the croupiers are available to show you the rules if you would like them to do that. So if you do not fully grasp the procedures of Blackjack, Roulette or Poker, don't be shy, the rules of these classic games will soon enough be clear!

Whether it's standard or boasting an LCD screen, there are all styles of separate slot machine games. But the important thing is not what it looks like, it's the jackpot of course! A few cents will be a sufficient amount to participate, so come along and play!

In Rio de janeiro, you're guaranteed to have an extraordinary time discovering the shops and many bars and restaurants. To really get the most out of of your visit, you can enjoy splitting your time between fun at the casino and water sports!

As you're most likely aware, Rio de janeiro offers a rich past and numerous monuments and significant places to check out. Consider acquiring a guide prior to arriving, so that you'll be able to brush up on all the fascinating things which constitute the parts of Rio de janeiro.

Rio de janeiro is a true haven for holidaymakers! Of course, along with its shops and bars, Rio de janeiro has heaps to keep you busy with all the activities and shows at your disposal.

If you'd like to properly experience all of Rio De Janeiro, there are some things which you absolutely must see, in particular Pain de Sucre, Statue du Christ Rédempteur, Morro da Urca, Theatro Municipal do Rio de Janeiro and Centro Cultural Banco do Brasil!

Local gastronomic treats are really worth sampling. Make the most of your holiday and make sure you taste and discover them.

In Rio de janeiro, you'll have a great time in the breathtaking town's many bars and nightlife havens. To party is the tradition here, and tourists enjoy a warm greeting from the natives. You'll undoubtedly enjoy this friendly and warm experience.