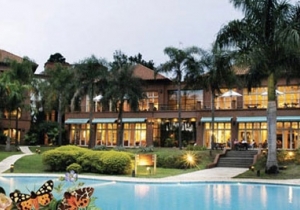 Grand Casino Iguazu & Resort Spa
The Grand Casino Iguazu Resort & Spa welcomes you with great pleasure in its beautiful establishment. You will have access to many activities in this resort. The complex …
0 reviews
Argentina
Ruta Nacional 12 km 1640 3370 Puerto Iguazú Misiones
1138mi.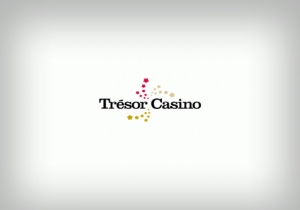 Trésor Casino San Javier
With your friends or alone, amateur or expert, the Trésor Casino San Javier gives you the opportunity to play your favorite games in a festive and jovial atmosphere. The …
0 reviews
Argentina
Teofilo Garcías y Ordoñez N3357 San Javier
1242mi.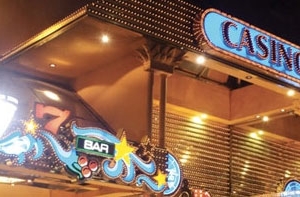 Casino Club Posadas
This casino opened on September 1st 1998 before being completely renovated in 2001. You can access the slot machines from the restaurant and bar. You can then play while …
0 reviews
Argentina
San Lorenzo 1950 N3300 Posadas
1268mi.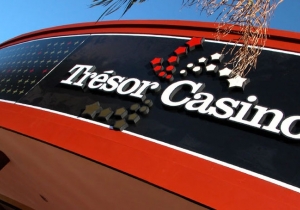 Trésor Casino Apostoles
The Casino Apostoles is one of the Trésor Casino group jewels. The property is located in the province of Misiones where a range of rich and diversified games awaits you. …
0 reviews
Argentina
Av. Ramella y Juana de Ibarbourou N3350 Apostoles
1281mi.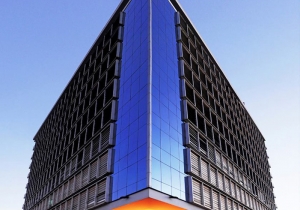 Paraguay
AV. ESPAÑA Y AV. SACRAMENTO 1001-1925 Asuncion
1301mi.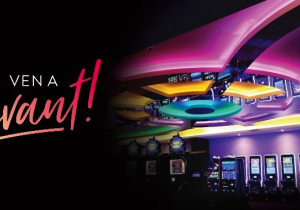 Casino Vivant
The Casino Vivant:The most complete Casino in Paraguay The Casino Vivant is a famous casino located in Paraguay. You'll find everything that makes a casino what it is and …
0 reviews
Paraguay
Avda. Paseo del Yacht y Golf Club Nro. 11 2420 Lambaré
1306mi.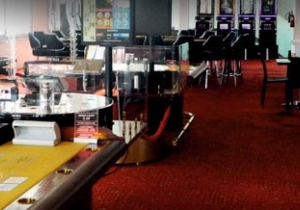 Rivera Casino & Resort
Rivera Casino & Resort is a four-star establishment offering three types of accommodation: Deluxe Twin, Deluxe King and Deluxe Suite. A sauna, a solarium and swimming poo …
0 reviews
Uruguay
Avda. 33 Orientales 974 00000 Rivera
1388mi.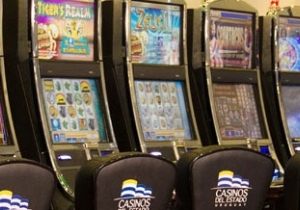 Uruguay
Sarandí 533 00000 Rivera
1388mi.
Containing 15000 inhabitants at the point of the most current census, Prado is thought of as a medium town. It is set in the Bahia State (Brazil).

There's no casino in Prado and that's unlucky! But do not fret, there are some fantastic nearby casinos, including Amambay Hotel Casino Pedro Juan Caballero, Acaray Hotel Casino Ciudad Del Este, Grand Casino Iguazu & Resort Spa, Trésor Casino San Javier and Casino Club Posadas.

In most casinos, you'll easily discover traditional gaming tables and this includes Poker, Blackjack, Roulette and often many others, for that matter. If you're not comfortable starting by yourself, you can always approach a croupier for help. They'll be pleased to teach you the basic principles.

When discussing casinos, we speedily think of slot machines. They've long been the star of casinos and it's pretty obvious why. The minimum bet is simply a small number of cents but the prize pot can be gigantic.

Bars, restaurants, shops: in Prado, you have so many options! You will find so many places to have a good time. Walks on the waterfront, having fun at the casino and a range of water sport activities are all possible...

Get the most from your visit in Prado and see its architectural heritage. You'll discover, the town's past is truly amazing!

Prado is truly a utopia for people on a break! Of course, besides its shops and restaurants, Prado has so much to keep you occupied with all the shows and entertainment on offer to you.

If you want to fully check out Prado, there are things that you really must try, chiefly Tororao Beach, Novo Prado Beach, Guaratiba Beach, Paixao Beach and Centro Beach!

Treat yourself to the local culinary pleasures. You'll surely find them remarkable.

In Prado, you will surely have a great experience in the town's many bars and nightlife havens. Partying is traditional here, and holiday-makers receive a pleasant welcome from the natives. You'll undoubtedly delight in this friendly and warm experience.