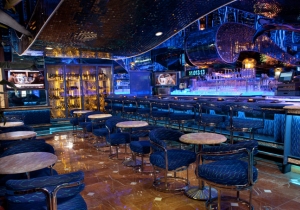 Oceano Casino Monrovia
The Casino Oceano Monrovia is Liberia's one of the best game rooms. Hosted by the elegant Hotel Mamba, it offers an interesting game panel. This casino features one of th …
0 reviews
Liberia
Mamba Point Hotel, United Nations Dr, 0500, Monrovia
1mi.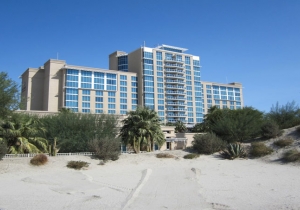 Palm Spring Casino Monrovia
The Palm Spring Resort is a four star hotel located 15 minutes from the James Springs International Airport. The brand gives you access to 60 rooms, two restaurants, free …
0 reviews
Liberia
Congotown, 00000, Monrovia
5mi.
The stunning place of Monrovia is found in the Greater Monrovia district (Liberia). With 1,01 million inhabitants, it is classed as a big town.

There are 2 well established casinos in Monrovia: Oceano Casino Monrovia and Palm Spring Casino Monrovia. Alongside the classic slot machine games and gaming tables, you can enjoy other kinds of entertainment, such as special evenings, concerts, happy hours, snacks, competitions and dinners.

In most casinos, you'll have no issue discovering common gaming tables such as Roulette, Blackjack, Poker and often many others. If you are uncomfortable getting started by yourself, you can approach a croupier for guidance. They'll be glad to show you the basics.

Whether it's standard or with an LCD screen, there are myriad styles of different slot machine games. But the most pressing thing isn't what type it is, it's the jackpot without doubt! A few cents will be sufficient to play, so come and try your good fortune!

Just like in all seaside destinations, in Monrovia you can indulge in chilling out, the beach, water sports and ultimately, thrilling visits to the casino! Taking a walk is another interesting thing to do as you'll find many bars, shops and restaurants to truly make your visit remarkable.

You'll discover a wealth of monuments and intriguing places in Monrovia. Get the most out of your visit and have fun exploring them!

Monrovia is lucky enough to have myriad tourist attractions: bars, shops, shows and entertainment, etc. Don't be concerned, you won't be bored!

Whilst you are in Monrovia, don't miss Liberian National Museum, Centennial Pavilion, Social Impact Tours, Providence Island and Ce Ce Beach.

As in basically all regions across the world, you'll have the superb opportunity to test customary regional dishes and trust us, you'll find that they're insatiably good!

If you love to celebrate, don't skip the abundance of clubs and nightlife spots to be discovered in the middle of Monrovia. You can have fun with the friendly local residents of Monrovia!