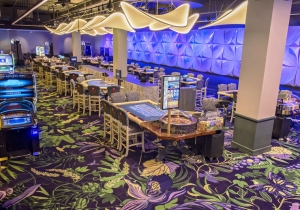 Malta
Eden Place, St. Augustine's Street, St. George's Bay STJ 3310 St. Julian's
167mi.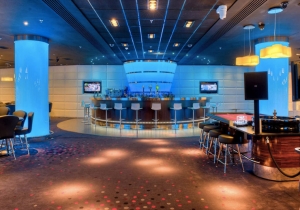 Portomaso Casino St. Julians Malta
The Portomaso Casino is located just in front of the Hotel Hilton Malta. It welcomes you in an elegant environment to enjoy table games like Roulette, Blackjack, Ultimate …
0 reviews
Malta
Paceville, PTM 01, St. Julians
167mi.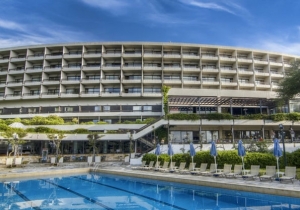 Corfu Casino & Hotel Kerkira
It is in a favored and ideal environment that you will be invited to spend pleasant nights at the Corfu Casino, located in the Hotel Corfu Palace*****. In a refined and e …
1 reviews
Greece
LEOFOROS DIMOKRATIAS 2, 491 00, Corfu
254mi.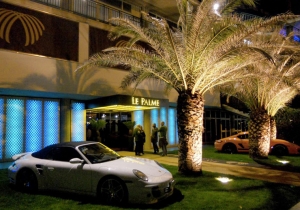 Italy
Via Salara 55 | Ippodromo d'Abruzzo 66020 San Giovanni Teatino
301mi.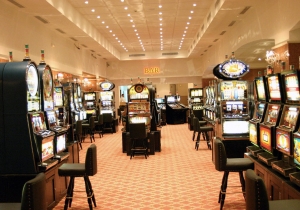 La Medina Casino Hammamet
The Casino La Medina is located in Hammamet, a popular Tunisian destination for tourists thanks to its beaches. The casino features the most exciting slot machines, but a …
2 reviews
Tunisia
Médina Méditerranéa 8050 Hammamet
302mi.
The town of Messina is found in Sicily (Italy). Containing 239000 inhabitants, it is considered a big town.

There's not a casino in Messina and that is a shame! But there is no reason to fret, there are some extraordinary casinos nearby, like Oracle Casino & Dolmen Hotel St Paul'S Bay Malta, Dragonara Casino St Julians Malta, Casino Malta By Olympic Casino St Julian'S, Portomaso Casino St. Julians Malta and Corfu Casino & Hotel Kerkira.

In a casino, you'll generally find the well-known traditional games: Blackjack, Roulette, Poker, etc. Don't worry about finding a croupier if you need assistance. They can explain the principles to you at length.

Whether it's with a display screen or just classic, there are all styles of assorted slot machine games. But the relevant thing is not what type it is, it's the jackpot of course! A few cents will be an adequate amount to take part, so come and visit and play!

What's really wonderful in a seaside resort such as Messina, is that you can go and experience an awe-inspiring time at the casino, have a go with water sports and really chill out. That's not to mention taking a stroll down the roads which are filled with a wealth of shops and stopping for a bite in the bars and restaurants.

The location of Messina has various historical and cultural places. This is an optimal chance to discover the wealth of culture and history it holds.

Messina is truly a utopia for holiday-makers! Indeed, as well as its restaurants and shops, Messina has so much to keep you engaged with all the activities and entertainment at your disposal.

You'll probably numerous not-to-be-missed places in Messina but probably the best known are unquestionably Spiaggetta, Lido Horcynus Orca (Torre Faro), Galati Marina, Lido Vengo Anch'io and Parco Aldo Moro.

Experience the local gastronomic cuisine, you won't regret it!

Boasting a friendly and festive setting, Messina is optimal for a wonderful night out. Also, you will have a magnificent time at the town centre's clubs and bars deep into the night…