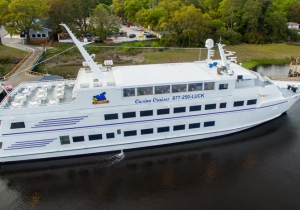 The Big "M" Casino Ship II
The Big "M" Casino is a gambling casino cruise departing from Little River, SC just minutes from Myrtle Beach. This Ship offers players a Smoking Optional gaming option. …
1 reviews
United States
4491 Mineola Ave 29566 Little River
544yd.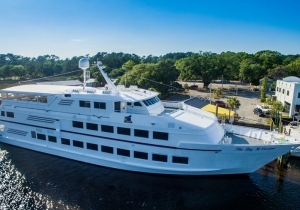 The Big "M" Casino Ship I
The Big "M" Casino is a gambling casino cruise departing from Little River, SC just minutes from Myrtle Beach. This Ship offers players a Smoking Optional gaming option. …
1 reviews
United States
4491 Waterfront Ave 29566 Little River
583yd.
United States
1 Emerald Princess Drive, 31523, Brunswick
253mi.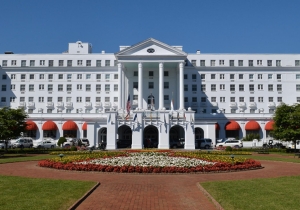 United States
101 Main Street West 24986 White Sulphur Springs
286mi.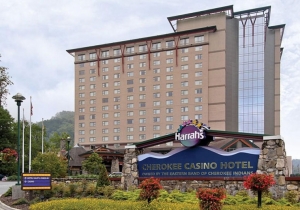 Cherokee Harrah's Casino & Resort
On the edge of the Nantahala National Forest and in the Eastern Cherokee Indian Reservation is where the Harrah's Cherokee Casino & Resort is located. The hotel features …
5 reviews
United States
777 Casino Drive 28719 Cherokee
288mi.
Jacksonville Bestbet Casino
The Bestbet Casino is located in Jacksonville Orange Park, Florida. It is 20 minutes away from downtown. It is a great venue to enjoy a wide range of poker variants, live …
0 reviews
United States
201 Monument Rd 32225 Jacksonville
299mi.
Little river can be discovered in the state of South Carolina (United States). It is actually a small town, with a populace 9000 locals.

In Little river, there are 2 casinos: Little River The Big M Casino Ship Ii and Little River The Big M Casino Ship I. Together with gaming tables and slot machine games, these locations always organise poker tournaments and activities such as special evenings, concerts, happy hours, snacks, dinners and even surprise games.

As well as taking exemplary care of the tables, the croupiers are also available to make the rules clear if you'd like them to. So if you don't know the rules of Poker, Blackjack or Roulette, no need to be shy, the techniques and procedures of these classic games will soon be clear!

You only want a small amount of cents to use the slot machine games and to gain the fantastic opportunity to obtain the prize pot. Coupled with the standard rollers, you will also come across more new machines like video poker and video rollers.

The location of Little river has innumerable historical and cultural points of interest. This is a most suitable chance to discover the rich culture and history it has to offer.

With so much choice, (bars, shops, shows and restaurants, etc.), you won't be bored during your stay in Little river!

When you travel to places in Little river, make sure you don't miss Vereen Memorial Historical Gardens, North Myrtle Beach Park and Sports Complex, Cricket Cove Marina, Governor's Lighthouse and Grace Christian Fellowship.

As is the same in pretty much all regions throughout the world, you'll have the opportunity to try classic regional foods and trust us, you'll find them unforgettably good!

If you like partying, don't skip the large quantity of clubs, bars and nightlife havens you'll find in the middle of Little river. You can enjoy yourself with the cheerful local residents of Little river!