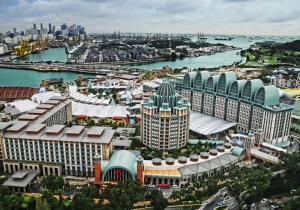 Resort World Sentosa Singapour
The Resort World Sentosa is situated on the island of Sentosa. It suggests one of the two only casinos of Singapore in addition to its numerous attractions. The resort is …
1 reviews
Singapore
8 Sentosa Gateway, 098269, Sentosa,
556mi.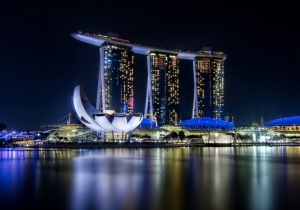 Singapore
10 Bayfront Avenue, 018956, Singapour,
557mi.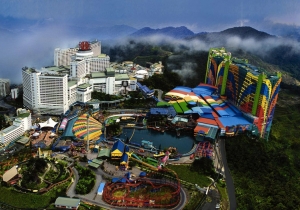 Malaysia
Genting Highlands, 69000, Pahang Darul Makmur,
751mi.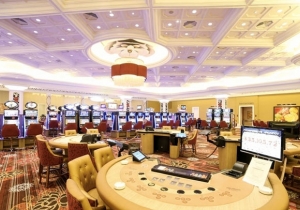 Vietnam
Ven Bien, Phuoc Thuan, Xuyên Moc, Bà Ria, 64, Ba Ra Vung Tau,
1154mi.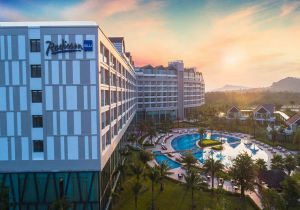 Vietnam
Long Beach, Ganh Dau Phu Quoc Phu Quoc
1157mi.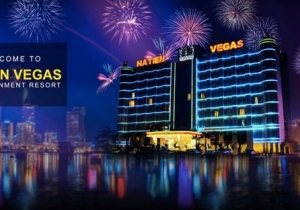 Ha tien Vegas Casino
Welcome to the Ha Tien Vegas Casino. The venue is located directly across the Vietnam border near the coast. The casino owns about 200 gaming machines, electronic roulett …
0 reviews
Cambodia
Hà Tiên, Vietnam International Border - Prek Chak, Kampot Province
1161mi.
Corona Resort &Casino Phu Quoc
The Corona Resort & Casino is proud to be one of the most opulent resort complexes in Vietnam, boasting nearly 2000 5-star hotel rooms, world-class dining options, an 18- …
0 reviews
Vietnam
Bãi Dài, Gành Dầu Phu Quoc, Kiên Giang Province, Vietnam 92000 Phu Quoc
1164mi.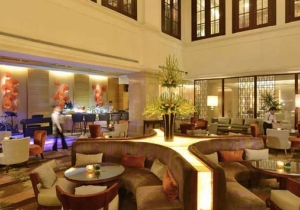 Vietnam
242 Tran Binh Trong, District 5, - Ho Chi Minh
1173mi.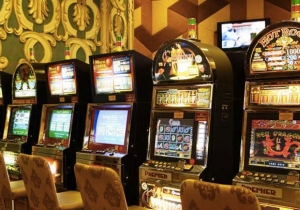 Vietnam
76 Le Lai Street, District 1, 00000, Ho Chi Minh,
1173mi.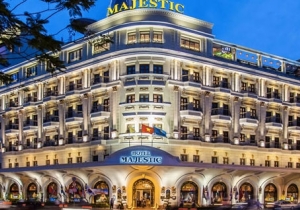 Vietnam
1 Dong Khoi Street, District 1, - Ho Chi Minh
1173mi.
Jakarta is based in the Jakarta district (Indonesia). It's big town, with a sum total 30,33 million people.

There aren't any casinos in Jakarta. But Resort World Sentosa Singapour, Marina Bay Sands & Casino Singapour, Resorts World Malaysia Genting Highlands, The Grand Ho Tram Strip Casino & Hotel Ba Ria Vung Tau and Ha Tien Vegas Casino are nearby.

In the majority of casinos, you'll have no issue locating classic tables such as Roulette, Blackjack, Poker and often a large range of others, for that matter. If you are uncomfortable getting started by yourself, you can approach a croupier for assistance. They'll be happy to teach you about the basics.

Whether it's with a display screen or simply classic, there are all types of assorted slot machine games. But the most pressing thing isn't its looks, it's definitely the jackpot! A few cents will be sufficient to participate, so come and try your good fortune!

Shops, bars, restaurants: in Jakarta, you have so very many options! You will encounter a mixture of spots to enjoy an excellent time. Walks along the waterfront, enjoying yourself in the casino and a number of water sport activities are all possible...

As you possibly already know, Jakarta boasts a deep past and a wealth of monuments and significant sites to check out. Consider choosing a guide before arriving there, then you'll be able to brush up on all the fascinating things which comprise the parts of Jakarta.

Something is beyond doubt, there is really not a way to get bored in Jakarta with all the exceptional entertainment that is routinely put together, leisure experiences which you could try out in addition to the shops and bars spaced out around town.

You'll notice a wide variety of must-see places in Jakarta but the most popular are without doubt Birla Mandir Temple, Govind Devji Temple, Hawa Mahal - Palace of Wind, Moti Dungari Temple and Jaigarh Fort.

As it is in almost all regions around the globe, you'll have the opportunity to sample traditional regional meals and believe us, you'll truly love them!

In Jakarta, you will have an outstanding time in the beautiful town's many clubs and nightlife havens. Partying is a tradition here, and guests get a warm welcome from the natives. You'll without doubt take pleasure in this warm and friendly experience.