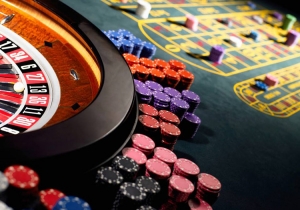 Casino Canberra
A sculpture of a half-roulette board as well as a Jack and As Cards greet you at the casino entrance located in the heart of Canberra. Welcome then to a unique gaming ven …
0 reviews
Australia
21 Binara Street, ACT 2608 Canberra
146mi.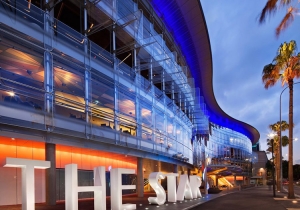 Casino & The Star Hotel Sydney
The Casino & The Star Hotel is a luxurious and modern venue located on the Darling Harbour close to the Sydney Lyric Theatre. This huge establishment features a casino, h …
4 reviews
Australia
80 Pyrmont Street,Pyrmont NSW 2009 Sydney
186mi.
Forbes is located in the New South Wales State (Australia). It is actually a small town, composed of a populace 7000 people.

There aren't any casinos in Forbes. But Casino Canberra, Casino & The Star Hotel Sydney, Crown Towers Hotel & Casino Melbourne, Riverside Hotel Motel & Casino and Jupiters Gold Coast Casino & Hotel are not far.

In the bulk of casinos, you'll effortlessly discover classic tables and this includes Blackjack, Poker, Roulette and often many others. If you're anxious about starting out by yourself, you can ask a croupier for advice. They'll be delighted to teach you the basic rules.

When thinking about casinos, we right away see slot machines. They've long been the star of casinos and it's pretty clear why. The minimum bet is simply a few cents but the jackpot can be massive.

The location of Forbes has multiple historical and cultural places. This is an optimal chance to explore the deep culture and history it holds.

With so many options, (bars, shops, restaurants, leisure activities and shows, etc.), you won't be getting bored when you're in Forbes!

So, in order to truly experience Forbes, don't fail to witness McFeeters Motor Museum, Dogman and Rabbitgirl Pyramid Sculpture, Forbes Historical Museum and Forbes Cemetery as they are strongly-recommended things to see!

Experience the local cuisine, you definitely won't regret it!

If you'd like to meet people, you are certain to love the bars, clubs and nightlife havens in the buzzing centre of Forbes! The locals like to celebrate and they love welcoming tourists and revealing to them local traditions.