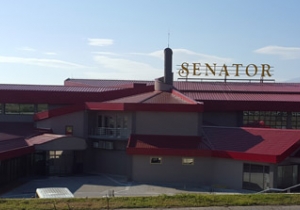 Macedonia
Vardarski Rid bb 1480 Gevgelija
286mi.
Flamingo Casino & Hotel Gevgelija
The Casino Flamingo & Hotel of Gevgelija welcomes you in its nice casino. Many variations of table games are available in the gambling room. You can choose between Roulet …
0 reviews
Macedonia
Border crossing Bogorodica - Evzoni, 1480, Gevgelija
286mi.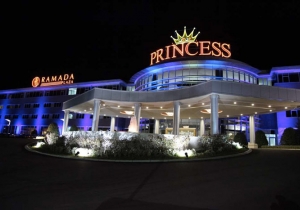 Macedonia
Granicen premin Bogorodica, 1480, Gevgelija
286mi.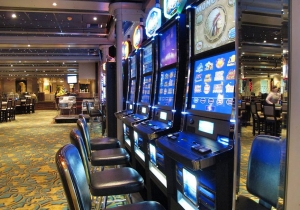 Apollonia Casino & Hotel Gevgelija
The Apollonia Casino of Gevgelija is in activity since nearly thirty years now. It features 136 slot machines, and table games of American Roulette, Blackjack and Texas H …
1 reviews
Macedonia
Partizanski Odredi 1, 91480, Gevgelija
286mi.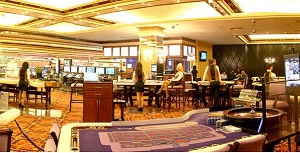 Bulgaria
Slantchev Briag, 6500, Svilengrad
306mi.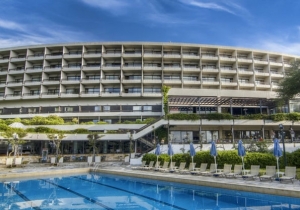 Corfu Casino & Hotel Kerkira
It is in a favored and ideal environment that you will be invited to spend pleasant nights at the Corfu Casino, located in the Hotel Corfu Palace*****. Outdoor or indoor …
1 reviews
Greece
Leoferos Dimokratias 2, 491 00, Corfu
310mi.
The town of Ermoupolis can be found in the Syros Region (Greece). Composed of 11800 inhabitants, it is deemed a medium town.

The well-established casino Syros Casino Ermoupoli in Ermoupolis unsurprisingly supplys an array of slot games along with plenty of betting tables. But were you aware that concerts, happy hours or surprise games are organised throughout the year?

In gambling establishments, you'll frequently see the well-known traditional games: Roulette, Blackjack, Poker, etc. Don't worry about asking the croupier if you need pointers. They can describe the rules to you extensively.

When bringing up casinos, we quickly see slot games. They've for an extended time been the star of casinos and it's relatively clear why. The minimum bet is simply a tiny number of cents but the jackpot can be mammoth.

In Ermoupolis, you'll have a phenomenal time exploring the shops and many bars and restaurants. To really get the most out of of your visit, you can enjoy splitting your time between chilling out and water sports!

As you're likely already aware, Ermoupolis has a strong past and various monuments and fascinating sights to discover. Look into obtaining a guide before showing up there, so you'll be able to learn about all the exciting things that go to make up the parts of Ermoupolis.

Ermoupolis is fortunate enough to have many places of interest: bars, shops, shows, entertainment and restaurants, etc. Don't worry, you won't get bored!

If you'd like to properly experience all of Ermoupolis, there are some things that you definitely must try, specifically Ermoupolis City Hall, Saint Nicholas Church, Apollon Theatre and Kyveli Institute!

As in pretty much all regions around the planet, you'll have the opportunity to try some customary regional dishes and believe us, you'll really appreciate them!

In Ermoupolis, you will certainly have an unbelievable experience in the town centre's many nightlife havens and clubs. Partying is a tradition here, and holiday-makers receive a warm welcoming from the locals. You'll absolutely enjoy this friendly and warm experience.