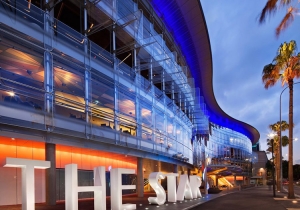 Casino & The Star Hotel Sydney
The Casino & The Star Hotel is a luxurious and modern venue located on the Darling Harbour close to the Sydney Lyric Theatre. This huge establishment features a casino, h …
4 reviews
Australia
80 Pyrmont Street,Pyrmont NSW 2009 Sydney
5mi.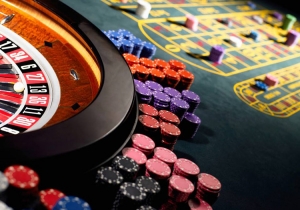 Casino Canberra
A sculpture of a half-roulette board as well as a Jack and As Cards greet you at the casino entrance located in the heart of Canberra. Welcome then to a unique gaming ven …
0 reviews
Australia
21 Binara Street, ACT 2608 Canberra
149mi.
Containing 14100 inhabitants after the latest count, Concord is a medium town. It can be found in the New South Wales State (Australia).

There are no casinos in Concord. But Casino & The Star Hotel Sydney is not far away.

In most casinos, you'll have no trouble finding classic tables such as Roulette, Blackjack, Poker and often a great variety of others. If you are not fully comfortable starting out by yourself, you can check in with a croupier for information. They'll be pleased to show you the basics.

Whether it's with an LCD screen or simply classic, there are numerous kinds of separate slot games. But the important thing isn't what it looks like, it's the jackpot without a doubt! A couple of cents will be plenty to take part, so come along and have a go!

Restaurants, bars, shops: in Concord, you have so many options! You'll uncover a mixture of spots to have an exceptional time. Strolls along the waterfront, enjoying life at the casino and a number of water sport activities are all possible...

Make the most of your visit in Concord and examine its architecture. You'll realise, the town's history is rather exciting!

Concord is privileged to have many points of interest: bars, shops, shows and restaurants, etc. Don't worry, you won't become bored!

While you are in Concord, do not forget Sydney Harbour, Bondi to Coogee Beach Coastal Walk, Sydney Opera House and Harbour Bridge.

Sample the regional culinary specialities. You'll undoubtedly find them difficult to forget.

If you enjoy meeting new people, you're sure to love the clubs and bars in the humming centre of Concord! The local people love to party and they adore welcoming tourists and showing them the regional traditions.