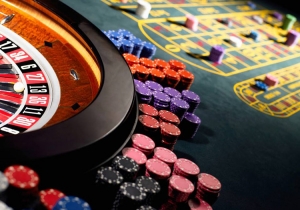 Casino Canberra
A sculpture of a half-roulette board as well as a Jack and As Cards greet you at the casino entrance located in the heart of Canberra. Welcome then to a unique gaming ven …
0 reviews
Australia
21 Binara Street, ACT 2608 Canberra
617yd.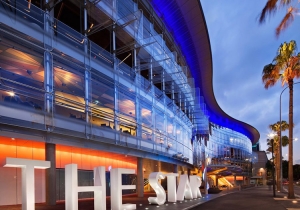 Casino & The Star Hotel Sydney
The Casino & The Star Hotel is a luxurious and modern venue located on the Darling Harbour close to the Sydney Lyric Theatre. This huge establishment features a casino, h …
4 reviews
Australia
80 Pyrmont Street,Pyrmont NSW 2009 Sydney
152mi.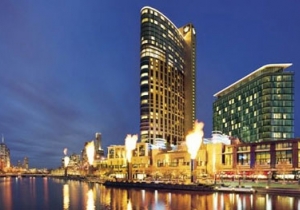 Australia
8 Whiteman St, Southbank VIC 3006 Melbourne
290mi.
The city of Canberra is the official capital of Australia. It is the largest inland city in the country with a population estimated at nearly 385,000. Historically, Canberra was chosen in 1908 as the capital as a compromise between the two largest city of the country : Sydney and Melbourne.

In terms of gaming, there is only one casino in the city's boundaries. But the gaming offer providing in this establishment can satisfy any types of player. Indeed, gambler fans will have the opportunity to challenge their skills on gaming tables like Blackjack, Roulette, Pay Now, Mini-Baccarat or Canberra Poker. Slot machines an a Poker Room dedicated to Texas Hold'em are also provided. A restaurants, several bars and a nightclub complete the global offer of the Casino of Canberra.

One of the main monuments in Canberra is doubtlessly the Australian War Museum. The impressive and massive Byzantine-style monument commemorates the souvenir of Australia's wars. Inside the building, visitors can find a museum, archives, and art gallery and a gigantic library. The Commemorative Courtyard at the entrance is breathtaking.

The New Parliament House is a place to visit as a marvel of modern architecture. Moreover, visitors can enjoy a panoramic views from an expensive grassed walkway. A museum featuring regular exhibits and a gallery retracing the history of Australia. The building is a must for younger and older.

The Lake Burley Griffin is one of the favorite spot for locals. This beautiful artificial lake was completed in 1958. It is possible to bike, walk along the waterfront paths, fish, sail or even paddle. This piece of nature in the middle of the city provides a refusing atmosphere especially during hot summer.

In order to enjoy a wider a greater view of the capital and ts surrounding, the best thing to do is to get to the top of the Mount Ainslie. From there, visitors will be stunned by the panoramic views from the Red Hill or Black Hill. The well-paved walking/biking trail that goes to the top is quite easy.

The Australian National Botanic Gardens is another site to not miss in Canberra. This 50-hectare park is located on the slopes of Black Mountain. Stunning species of Australian flora can be discovered. The Rain Forest Gully may be the most impressive with the Red Centre or the Children's Discovery Walk.

The Botanic Garden gives access to the Black Mountain Nature Park, the perfect place for nature lovers. Hikers and other sportspersons will love to use the trails to enjoy some magnificent views.