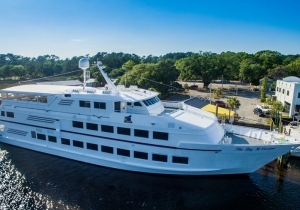 The Big "M" Casino Ship I
The Big "M" Casino is a gambling casino cruise departing from Little River, SC just minutes from Myrtle Beach. This Ship offers players a Smoking Optional gaming option. …
1 reviews
United States
4491 Waterfront Ave 29566 Little River
145mi.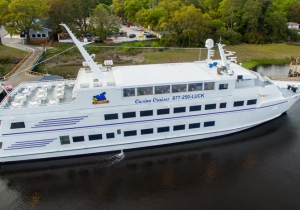 The Big "M" Casino Ship II
The Big "M" Casino is a gambling casino cruise departing from Little River, SC just minutes from Myrtle Beach. This Ship offers players a Smoking Optional gaming option. …
2 reviews
United States
4491 Mineola Ave 29566 Little River
145mi.
United States
1 Emerald Princess Drive, 31523, Brunswick
153mi.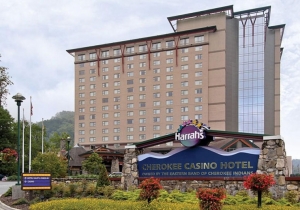 Cherokee Harrah's Casino & Resort
On the edge of the Nantahala National Forest and in the Eastern Cherokee Indian Reservation is where the Harrah's Cherokee Casino & Resort is located. The hotel features …
6 reviews
United States
777 Casino Drive 28719 Cherokee
198mi.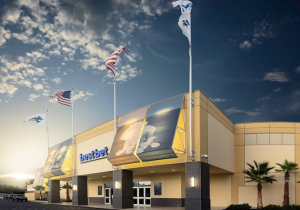 Bestbet Casino, Jacksonville
Bestbet Casino is a card room in Jacksonville Orange Park, Florida, just 20 minutes from downtown. It offers table games like Ultimate Texas Hold'em, Pai Gow Poker, and m …
1 reviews
United States
201 Monument Rd 32225 Jacksonville
207mi.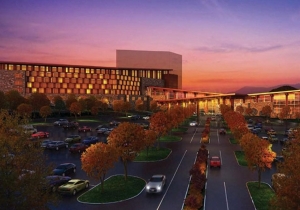 United States
777 Casino Parkway 28906 Murphy
210mi.
United States
4601 W Hwy 318 32681 Orange Lake
276mi.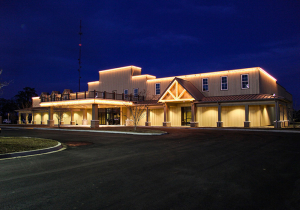 Creek Entertainment Gretna
Creek Entertainment Gretna is a property with a Poker Room, a racecourse and also a live broadcast area. Within the Poker Room, you will find many games tables :One Card …
1 reviews
United States
501 Racetrack Drive 32332 Gretna
285mi.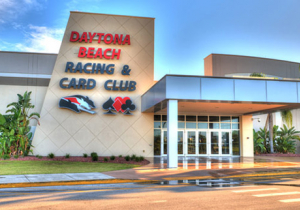 Racing & Card Club, Daytona Beach
The Daytona Beach Racing & Card Club is the perfect place for greyhound racing and poker. Although slot machines are not available, the spacious poker room has 50 modern …
0 reviews
United States
960 S Williamson Blvd 32114 Daytona Beach
285mi.
Victoryland Casino, Shorter
Victoryland Casino is located in Shorter, Alabama, just a few clicks west of Montgomery on Highway 85. Visitors can enjoy electronic bingo machines and simulcast greyhoun …
21 reviews
United States
8680 County Road 40, 36075 Shorter
291mi.
United States
1801 Eddie L Tullis Rd 36117 Montgomery
302mi.
United States
100 River Oaks Drive, 36092 Wetumpka
304mi.
Bamberg can be found in the state of South Carolina (United States). It's small town, comprising a population 3800 inhabitants.

Regrettably, there isn't a casino in Bamberg. But there are nearby casinos like Little River The Big M Casino Ship I, Little River The Big M Casino Ship Ii, Brunswick Emerald Princess Casino, Pinehurst Resort Casino & Campground, and Cherokee Harrah'S Casino & Resort.

In a casino, you'll often find the famous established games: Blackjack, Poker, Roulette, etc. Don't worry about asking the croupier if you require advice. They will be more than glad to describe the rules to you completely.

Whether it's standard or boasting a display screen, there are many kinds of different slot games. But the relevant thing isn't its looks, it's clearly the prize pot! A few cents will be a sufficient amount to play, so come by and play!

There are an awful lot of monuments and fascinating locations in Bamberg. Truly get involved in your stay and have a fantastic time visiting them all!

One thing is beyond doubt, there really isn't a way of getting bored in Bamberg with the wonderful activities that are regularly prepared, relaxation experiences you could try as well as the restaurants and bars spaced out around town.

In Bamberg, you're bound to have a fantastic time in the beautiful town's many nightlife havens and clubs. To celebrate is a tradition here, and guests get a warm welcoming from the local residents. You'll certainly take pleasure in this friendly and warm experience.