Desert Palace Casino Upington
The Desert Palace is indeed situated in one, the Kalahari, this oasis (although it looks more like a Mediterranean town) being more precisely set in Upington. The nearly …
0 reviews
South Africa
24-51 Schoder St, 8801, Upington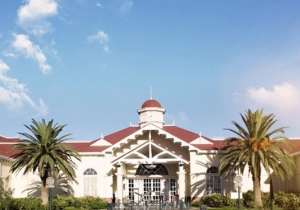 Flamingo Casino Kimberley
Set in a Victorian setting, the Flamingo casino is not too far from the center of Kimberley. The Flamingo has many coin-less slot machines. As for the table games, one ca …
0 reviews
South Africa
Transvaal Rd, Northern Cape 8301, Kimberley
The Northern Cape Province (NP) is the largest province in South-Africa. Its capital is the city of Kimberley and its population is estimated at nearly 1,2 million. The province is famous to include the Kalahari Gemsbock National Park, a portion of the Kgalagadi Transfrontier Park or the Augrabies Falls and diamond mining.

The Desert Palace Casino of Upington and the Flamingo Casino of Kimberley are the two gaming establishments located within the Northern Cape Province (NP). The Desert Palace Casino is set in the Kalahari Desert and provides 150 slots, video slots and video poker as well as tables of Double-ZeroRoulette, Blackjack, and Poker. As for the Flamingo Casino, players can find many soin-less slot machines as well as table games of Double-Zero Roulette, Raise Em' Poker and Blackjack.

The Kalahari Desert is a vast natural area located in the southern part of the Northern Cape Province (NP). Composed by red sand dunes, there is a high number of mining towns such as Black Rock, Dubeng, Kathy or Van Zylsrus. Part of the Kalahari Desert, it is home of antelopes, hyènes, lions, meerkats, giraffe, warthogs and jackals.

The Green Kalahari is a part featuring a sumptuous natural beauty. Unspoiled semi-desert and lush vineyard create a stunning contrast highlighted by the presence of wild life such as lions, leopard, cheetah, springbok as well as bushman grass, Cael thorn and shepherd trees. Attractions in the desert includes also the visits of houses and farms of the San people that use to live here.

The province's capital Kimberley and its surroundings used to attract thousands of Diamond diggers between 1870s to the 1910's. The Big Hole is a treasure created by the diggers. It is 365 meters deep and covers an area class to 15,5 ha. An observation platform features a stunning view of the Big Hole.

Nature lovers won't miss a chance to explore Namaqualand, a region of the Northern Cape that extends from the Atlantic Ocean to Pofadder. Several parks such as Springbok's Goagap nature Reserve or the Kamieskroo's Skilpas Wild Flower Reserve features magnificent landscapes and explosion of wild flowers.