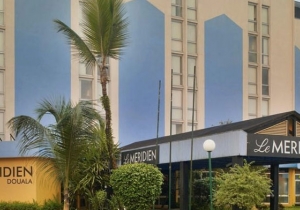 Cameroon
35 Avenue des Cocotiers, 3232, Douala
126mi.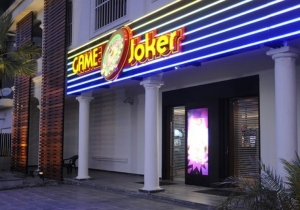 Joker Casino Bata
The Casino Joker of Bata is one of the gambling halls of the Games World International group, a leading provider of casino games in Equatorial Guinea. The property is hig …
0 reviews
Equatorial Guinea
Paseo Maritimo, 00000, Bata
183mi.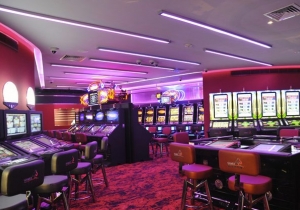 El Barco Casino Malabo
Welcome to El Barco Casino of Malabo. This is the ideal place for casino games enthusiasts. The property is located in Malabo, Equatorial Guinea. The property is spacious …
0 reviews
Equatorial Guinea
Airport Main High Way, 00000, Malabo
193mi.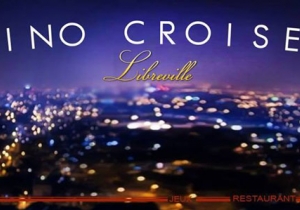 Croisette Casino Libreville
The Croisette Casino is located in Libreville, Gabon. It offers a wonderful gaming space. Various table games await you in the premises such as: Blackjack, Roulette and P …
0 reviews
Gabon
Rue Cureau, 7696, Libreville
279mi.
With 2,77 million inhabitants after the last census, Yaounde is considered to be a big town. It is found in the Yaounde district (Cameroon).

The well-established casino Hilton Casino Yaounde & Hotel in Yaounde as expected offers all types of gambling tables along with plenty of slot machine games. But did you know that concerts, happy hours or snack foods are hosted throughout the year?

Along with taking exemplary care of the gambling tables, the croupiers are also available to clarify the rules if you would like them to do that. So when you do not fully grasp the rules of Poker, Roulette or Blackjack, no need to be hesitant, the rules of these traditional games will soon enough become clear!

Whether it's with an LCD screen or simply ordinary, there are numerous kinds of different slot machines. But the most important thing is not what sort it is, it's the jackpot of course! A couple of cents will be adequate to play, so come along and have a go!

The location of Yaounde has a variety of cultural and historic sites. This is a most suitable chance to discover the rich history and culture it contains.

With such a massive amount of choice, (bars, shops, restaurants, leisure activities and shows, etc.), you won't become bored during your visit in Yaounde!

To truly get the very most out of Yaounde, make sure that you do not neglect Mefou National Park, Benedictine Museum of Mont-Febe, National Museum of Yaounde, Bois Sainte Anastasie and Monument de la Réunification as they're crucial things to see!

Regional culinary treats are definitely worth sampling. Get the best out of your stay and enjoy tasting and discovering them.

If you love to celebrate, don't miss the decent quantity of bars and nightlife havens to be found in the middle of Yaounde. You can have a great time with the friendly locals of Yaounde!