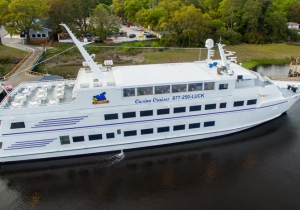 The Big "M" Casino Ship II
The Big "M" Casino is a gambling casino cruise departing from Little River, SC just minutes from Myrtle Beach. This Ship offers players a Smoking Optional gaming option. …
2 reviews
United States
4491 Mineola Ave 29566 Little River
45mi.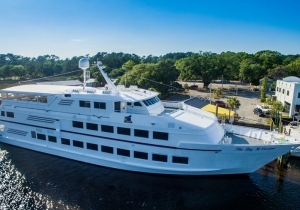 The Big "M" Casino Ship I
The Big "M" Casino is a gambling casino cruise departing from Little River, SC just minutes from Myrtle Beach. This Ship offers players a Smoking Optional gaming option. …
1 reviews
United States
4491 Waterfront Ave 29566 Little River
45mi.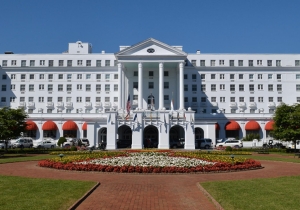 United States
101 Main Street West 24986 White Sulphur Springs
279mi.
United States
1 Emerald Princess Drive, 31523, Brunswick
297mi.
The town of Wilmington can be discovered in the state of North Carolina (United States). Containing 106000 inhabitants, it is perceived as a big town.

Regrettably, there isn't a casino in Wilmington. But you'll find venues nearby such as Little River The Big M Casino Ship Ii, Little River The Big M Ship I and Pinehurst Resort Casino & Campground.

In most casinos, you'll generally come across the popular traditional games: Roulette, Poker, Blackjack, etc. Don't stress about asking a croupier for pointers. They can summarise the basic principles to you in detail.

Whether it's standard or boasting an LCD screen, there are all kinds of assorted slot machine games. But the most important thing isn't what type it is, it's of course the jackpot! A few cents will be plenty to participate, so come and visit and play!

There are a great deal of interesting locations and monuments in Wilmington. Make the most of your visit and have fun discovering them all!

Wilmington is blessed to have myriad places: bars, shops, entertainment and restaurants, etc. You certainly won't become bored!

You'll come across a wide range of essential places to go to in Wilmington but probably the most distinguished are definitely Battleship NORTH CAROLINA, Airlie Gardens, Historic District, Downtown Wilmington and Bellamy Mansion.

Enjoy the local culinary treats. You're certain to find them difficult to forget.

If you love to celebrate, do not miss the wealth of clubs and nightlife havens to be discovered in the middle of Wilmington. You can have fun with the friendly locals of Wilmington!