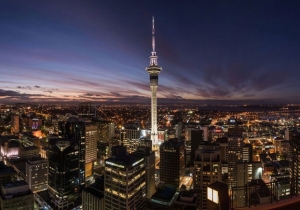 Skycity Casino & Hotel Auckland
Skycity Casino Auckland welcomes you the whole week for non-stop fun and excitement. In a stylish, modern and design gaming house you will find one of the world most gami …
0 reviews
New Zealand
Cnr Victoria & Federal Streets, Auckland, 1010, Auckland,
306mi.
Wellington can be found in the North Island (New Zealand). It is truly a big town, with a population 179000 residents.

Unluckily, you won't come across a casino in the town of Wellington. But you can visit nearby venues like Casino Christchurch, Skycity Casino Hamilton, Skycity Casino & Hotel Auckland, Casino Dunedin, and Skycity Casino Queenstown.

In most casinos, you'll have no problem finding common gambling tables like Poker, Roulette, Blackjack and often many others, for that matter. If you're uneasy about starting out all by yourself, you can always approach a croupier for advice. They'll be happy to show you the basic principles.

Whether it's standard or boasting a display screen, there are varied kinds of different slot machine games. But the relevant thing isn't its aesthetics, it's definitely the jackpot! A few cents will be adequate to be involved, so come along and play!

Something that's great in a seaside resort like Wellington, is the simple fact that you can go and have an amazing time at the local casinos, try out water sports and really relax. Not to mention the choice of taking a stroll through the local streets which are brimming with an array of shops and stopping for a bite in the restaurants and bars.

The location of Wellington has many cultural and historical sites. This is the perfect opportunity to explore the rich history and culture it holds.

With so much choice, (bars, shops, shows and leisure activities, etc.), you won't be bored during your visit in Wellington!

There are a variety of recommended places to visit in Wellington but probably the best known are certainly Te Papa Tongarewa, Great War Exhibition, Wellington Botanic Garden, Mount Victoria and Zealandia Sanctuary.

Have a go with the local cuisine, you will surely not regret it!

In Wellington, you will have an outstanding experience in the town's many clubs and bars. To party is the tradition here, and visitors receive a warm welcome from the local residents. You'll unquestionably take pleasure in this warm and friendly experience.