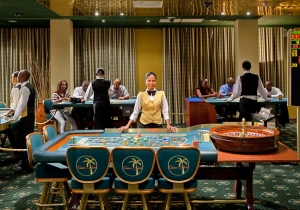 Casino Kigali & Lemigo Hotel
Located on one of the most beautiful capital city's boulevards, in Kacyiru business district, Lemigo hotel is one of the best resorts in the city. Enthusiasts for big thr …
0 reviews
Rwanda
Lemigo Hotel, Kimirura, KG 624 St 00000 Kigali
119mi.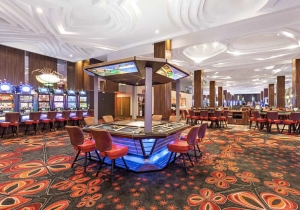 King's Casino Mwanza
The New Mwanza Hotel and the King's Casino are located in the heart of the city of Mwanza, 7 km away from the city airport and only 1 ½ km walk from the shores of Lake Vi …
0 reviews
Tanzania
Mirongo, 00000, Mwanza,
266mi.
Having 378000 inhabitants after the last census, Uvira is regarded as a big town. It is located in the Uvira Province (Democratic Republic of the Congo).

Uvira hasn't got its own casino but there's no need to worry, you can always head to Casino Kigali & Lemigo Hotel which is not far away.

Together with attending to the gambling tables, the croupiers are additionally available to help you understand the procedures if you'd like them to do so. So even when you do not know the procedures of Blackjack, Poker or Roulette, there's no need to be hesitant, the principles of these traditional games will quickly be clear!

When talking about casinos, we immediately think of slot games. They've long been the top appeal in casinos and it's pretty obvious why. The minimum bet is just a couple of cents but the jackpot can be mammoth.

There are an awful lot of monuments and interesting places in Uvira. Make the most of your visit and have fun discovering them!

Something is for sure, there's no way of getting bored in Uvira with all the phenomenal activities that are often organised, relaxation activities to try out as well as the bars and shops spaced out about town.

Sample the nearby culinary specialities. You'll surely find them remarkable.

If you enjoy a good party, make certain you do not skip the abundance of bars and nightlife havens to be found in the middle of Uvira. You can enjoy yourself with the friendly locals of Uvira!