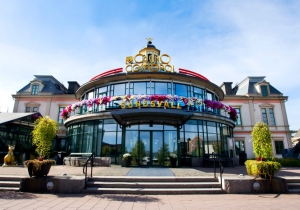 Cosmopol Casino Sundsvall
The Cosmopol Casino of Sundsvall has been Sweden's first international casino. Located in a former railway station, this beautiful building houses now a modern gaming hou …
0 reviews
Sweden
CASINOPARKEN 1, 852 29, Sundsvall
135mi.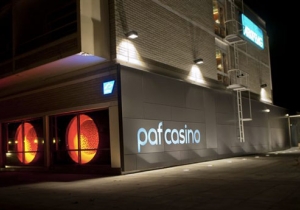 Paf Casino Mariehamn
Welcome in the festive and warm atmosphere of the Paf Casino. A visit to the Paf Casino is always free of charge. The establishment is located right in the heart of Marie …
0 reviews
Aland
Strandgatan 35 22100, Mariehamn
257mi.
With 79000 inhabitants after the latest census, Umea is regarded as a big town. It can be discovered in the Vasterbotten Province (Sweden).

There is no casino in Umea and that's a pity! But there is no reason to fret, there are a variety of magnificent casinos nearby, like Cosmopol Casino Sundsvall, Paf Casino Mariehamn, Helsinki Casino, Cosmopol Casino Stockholm and Olympic Casino Kopli.

As well as taking excellent care of the gaming tables, the croupiers are also available to explain the rules if you would like them to. So if you find you don't know the rules of Poker, Blackjack or Roulette, don't be unsure, the rules of these classic games will quickly become clear!

Whether it's classic or with a display screen, there are a number of forms of different slot machines. But the relevant thing is not what it looks like, it's the jackpot of course! A few cents will be good enough to participate, so come along and have a go!

As you most probably know, Umea possesses a deep history and countless monuments and significant sights to look at. Give some thought to picking a guide prior to arriving, then you can brush up on all the many enjoyable things that make up the wonders of Umea.

Umea is a true haven for people on getaways! Without doubt, as well as its shops and restaurants, Umea has lots to keep you busy with all the activities and entertainment at your disposal.

If you would like to fully experience Umea, there are things that you undoubtedly must try, chiefly Guitars the Museum, Vasterbottens Museum, Bildmuseet, Umedalen Skulptur and Umea Ostra Railway Station!

Sample the local culinary specialities. You'll surely find them unforgettable.

If you like to meet people, you're likely to love the bars and clubs in the heart of Umea! The local people love to party and they love to welcome tourists and show them regional traditions.