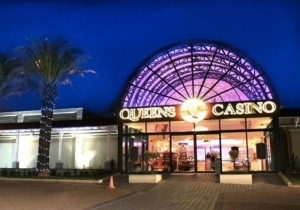 Queens Casino Qweenstown
The Queens is located in the heart of Queenstown. It has around 200 slot machines to play on. A few tables are players' disposal to confront the dealer in games of Double …
0 reviews
South Africa
63 Ebden St, Eastern Cape, 5320, Qeenstown
154mi.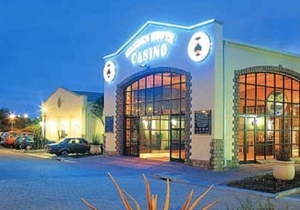 Garden Route Casino Mossel Bay
The Garden Route is located at the periphery of Mossel Bay, and grants a splendid view on the Ocean. The venue has several hundreds of slot machines of the last generatio …
0 reviews
South Africa
1 Pinnacle Point, Western Cape, 06500, Mossel Bay,
191mi.
Located in South Africa, (in the Eastern Cape Province), Uitenhage is a big town containing some 103000 inhabitants.

Regrettably, there aren't any casinos in Uitenhage. But you'll find a casino nearby, The Boardwalk Casino Port Elizabeth.

In the vast majority of casinos, you'll commonly run into the popular traditional games: Roulette, Blackjack, Poker, etc. Don't be afraid to ask the croupier if you are in need of advice. They will be glad to explain the basic rules to you at length.

Whether it's classic or with a display screen, there are varied kinds of assorted slot games. But the most important thing is not its general look, it's the jackpot of course! A few cents will be adequate to participate, so come and visit and play!

Just like in most seaside destinations, in Uitenhage you're able to enjoy water sports, chilling out, the beach and of course, fantastic visits to the casino! Going for a stroll is also fun as you'll come across numerous bars and restaurants to truly make your stay special.

The location of Uitenhage has multiple historical and cultural places to see. This is an optimal opportunity to look into the ample past and culture it holds.

With so many options, (bars, shops, shows and restaurants, etc.), you won't be bored during your stay in Uitenhage!

You might notice lots of recommended sites to go to in Uitenhage but the most distinguished are definitely Volkswagen AutoPavillion, South Africa, Groendal Wilderness Area, Uitenhage Golf Club, Skydive Port Elizabeth and Voltage Fashion SA.

Sample the local culinary pleasures. You'll find them difficult to forget.

With a warm and festive ambience, Uitenhage is the best for a wonderful night out. Furthermore, you will have a great time at the town's clubs and bars deep into the night…