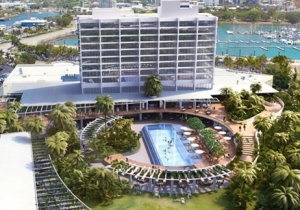 Australia
Sir Leslie Thiess Dr, QLD 4810 Townsville
1mi.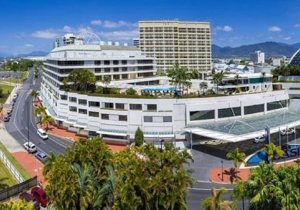 The Reef Hotel Casino Cairns
Welcome to one of the finest casinos which offers you a multitude of dining experiences, bars, conference and banqueting facilities and much more services in order to gua …
0 reviews
Australia
35-41 Wharf Street, QLD 4870 Cairns
175mi.
Situated in Australia, (in the Queensland State), Townsville is a big town containing a populace of 184000 inhabitants.

In Townsville, you'll come across one casino: The Ville Resort & Casino Townsville. As well as slot machines and gaming tables, this place routinely coordinates poker competitions and events such as concerts, special evenings, happy hours, snacks, competitions and dinners.

Are you aware of the procedures of Blackjack, Roulette and Poker? It matters very little: the croupiers are available to help you learn. They'll reveal the procedures to you through the course of the game and you'll swiftly start to have a great time.

Whether it's boasting an LCD screen or simply ordinary, there are all sorts of assorted slot games. But the important thing is not its looks, it's the jackpot of course! A couple of cents will be good enough to play, so come and visit and play!

Just like in most seaside towns, in Townsville it's possible to choose between chilling out, the beach, water sports and ultimately, electrifying visits to the casino! Going for a walk is also interesting as you'll find lots of shops, bars and restaurants to truly make your visit memorable.

You will come across a great deal of interesting areas and monuments in Townsville. Make the most of your visit and have fun discovering them all!

Townsville is blessed to have lots of tourist sites: bars, shops, shows and restaurants, etc. You surely won't get bored!

When you stop by places in Townsville, do not miss The Strand, Castle Hill, Jezzine Barracks, Billabong Sanctuary and Riverway.

Native culinary wonders are absolutely worth tasting. Get the best out of your stay and enjoy tasting and discovering them.

If you like partying, make sure you do not skip the large quantity of nightlife spots and bars you'll come across in the centre of Townsville. You can have a great time with the pleasant local residents of Townsville!