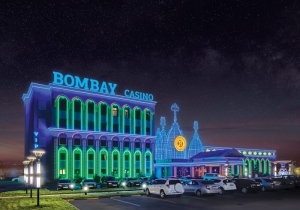 Bombay Casino Kapshagay
The Bombay Casino welcomes you in its venue in Kapshagai, Kazakhstan. The casino games are American Roulette, Baccarat, Blackjack and the most popular forms of Poker. The …
0 reviews
Kazakhstan
9 Industrialnaya Street, 00000, Kapchagai
437mi.
Flamingo Casino Kapchagay
The casino Flamingo welcomes you in Kapchagay, Kazakhstan. The Casino has about 54 gaming machines and 38 gaming tables on which you can play traditional games such as Ba …
0 reviews
Kazakhstan
9/4 Industrial Street,72-kilometer Route, Almaty oblysy 00000, Kapchagay,
437mi.
Kazakhstan
Industrialnaya Street16/4 040800 Kapchagay
437mi.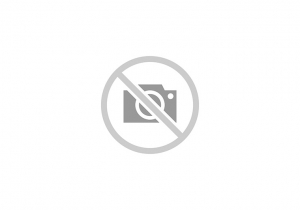 Aladdin Casino & Hotel Kapchagay
The hotel casino Aladdin, located in Kapchagay, Kazakhstan, is open 24/7. Discover Aladdin's world and casino games. Slots and Blackjack tournaments are often held in the …
0 reviews
Kazakhstan
39 Industrial Street, Almaty oblysy, Kapchagay,
438mi.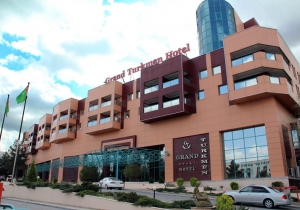 Turkmenistan
50, Gorogly street Ashgabat, 744000, Ashgabat,
620mi.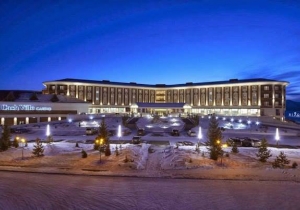 CashVille Casino
The Cashville Casino is located in the RIXOS Borovoe hotel in Kazakstan. The casino has about 50 gaming tables on which you can play American Roulette, Blackjack, Baccara …
0 reviews
Kazakhstan
Cash Ville, 00000, Burabay District
810mi.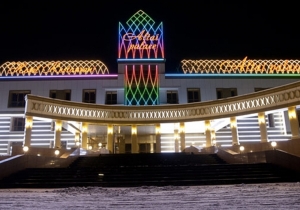 Altai Palace Casino
The Altai Palace is a casino based in the city of Gorno-Altaisk, in Southern Russia. It is open every day of the week and 24 hours a day. The establishment offering a wid …
0 reviews
Russia
Altai Krai, 00000, Gorno-Altaysk
1064mi.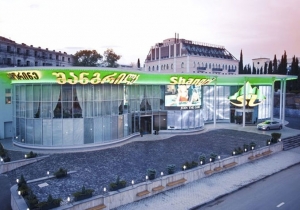 Shangri La Casino Tbilisi
The Shangri La Casino of Tbilisi is located in the heart of the historic district of the Hungarian capital and near several famous sites such as the Peace Bridge and the …
1 reviews
Georgia
River Mtkvari Right Embankment The Bridge of Peace, 0105, Tbilisi
1259mi.
Positioned in Uzbekistan, (in the Tachkent district), Tashkent is basically a big town which holds some 2,34 million inhabitants.

There isn't a casino in Tashkent which is unfortunate! But there's no reason to be worried, there are a number of fabulous neighbouring gambling venues, like Altyn Alma Casino Kapchagay, Astoria Casino & Hotel Kapchagay, Bombay Casino Kapshagay, Flamingo Casino Kapchagay and Royal Plaza Hotel & Casino Kapchagay.

In gambling establishments, you'll usually discover the popular conventional games: Poker, Blackjack, Roulette, etc. Don't be afraid to approach the croupier for information. They will be happy to summarise the rules to you meticulously.

Whether it's classic or with a display screen, there are several types of assorted slot machine games. But the significant thing is not its appearance, it's most definitely the jackpot! A small quantity of cents will be a sufficient amount to play, so come by and have a go!

As you probably know, Tashkent has a strong past and many monuments and fascinating spots to go to. Give some thought to obtaining a guide prior to turning up, then you can brush up on all the many exciting things which comprise the parts of Tashkent.

Tashkent is a true haven for people on holiday! Indeed, along with its shops and bars, Tashkent has lots to keep you busy with all the activities and shows on offer to you.

If you would like to properly see all of Tashkent, there are things which you absolutely must experience, notably Metro Taschkent, Independence Place, Charvak Reservoir, Chimgon and Amir Temur Square!

The regional culinary delicacies are definitely worth a test. Make the best of your stay and make sure you taste and discover them.

If you enjoy partying, make sure you do not miss the wealth of nightlife havens and bars to be found in the middle of Tashkent. You can have fun with the friendly local residents of Tashkent!