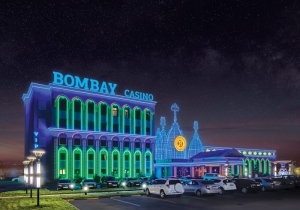 Bombay Casino Kapshagay
The Bombay Casino welcomes you in its venue in Kapshagai, Kazakhstan. The casino games are American Roulette, Baccarat, Blackjack and the most popular forms of Poker. The …
0 reviews
Kazakhstan
9 Industrialnaya Street, 00000, Kapchagai
292mi.
Flamingo Casino Kapchagay
The casino Flamingo welcomes you in Kapchagay, Kazakhstan. The Casino has about 54 gaming machines and 38 gaming tables on which you can play traditional games such as Ba …
0 reviews
Kazakhstan
9/4 Industrial Street,72-kilometer Route, Almaty oblysy 00000, Kapchagay,
293mi.
Kazakhstan
Industrialnaya Street16/4 040800 Kapchagay
293mi.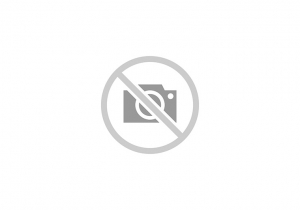 Aladdin Casino & Hotel Kapchagay
The hotel casino Aladdin, located in Kapchagay, Kazakhstan, is open 24/7. Discover Aladdin's world and casino games. Slots and Blackjack tournaments are often held in the …
0 reviews
Kazakhstan
39 Industrial Street, Almaty oblysy, Kapchagay,
294mi.
Centred in Kazakhstan, (in the Djamboul Region), Taraz is a big town containing some 351000 inhabitants.

Sadly, there aren't any casinos in Taraz. There are, nevertheless, nearby casinos including Altyn Alma Casino Kapchagay, Astoria Casino & Hotel Kapchagay, Bombay Casino Kapshagay, Flamingo Casino Kapchagay, and Royal Plaza Hotel & Casino Kapchagay.

In a casino, you'll commonly discover the popular traditional games: Poker, Roulette, Blackjack, etc. Don't stress about approaching a croupier if you need advice. They will summarise the basic principles to you in depth.

Whether it's boasting a display screen or simply standard, there are many kinds of separate slot machine games. But the most pressing thing is not what sort it is, it's without doubt the jackpot! A few cents will be enough to play, so come and visit and play!

You will discover a wealth of monuments and interesting places in Taraz. Truly enjoy your stay and have a great time discovering them!

With such a massive amount of choice, (bars, shops, restaurants, leisure activities and shows, etc.), you're unlikely to get bored during your stay in Taraz!

When you journey to places in Taraz, ensure that you do not overlook Aisha Bibi Mausoleum, Karahan Mausoleum, Babaji Khatun Mausoleum, Akyrtas Palce Complex and Tekturmas Architectural Complex.

Check out the local dishes, you won't regret it!

Boasting a warm and festive ambience, Taraz is ideal for a big night out. Also, you will have a great time in the town centre's clubs and bars deep into the night…