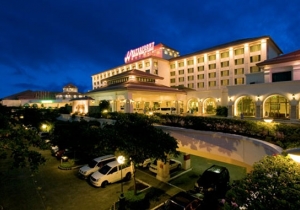 Waterfront Casino & Hotel Mactan
Located across Mactan Cebu international airport in Lapu-Lapu city, Philipines, the Waterfront Casino & Hotel Mactan hosts the Filipino Casino Mactan in it's lobby level. …
0 reviews
Philippines
Airport Road, Mactan, Lapu-Lapu City, Cebu, 6015, Lapu-Lapu,
128mi.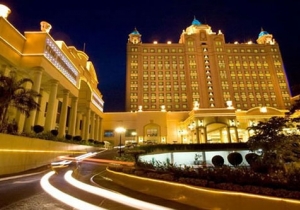 Philippines
Salinas Dr, Cebu City, 6000, Cebu,
130mi.
Philippines
Fuente Osmena Rotunda Cebu City, Central Visayas, 00000, Cebu,
131mi.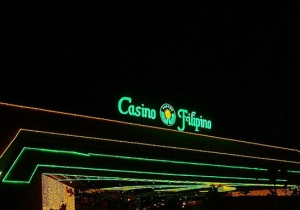 Filipino Casino Bacolod
Casino Filipino in Bacolod welcomes you in its venue in the Philipines. It has about 260 slot machines and 23 gaming tables on which you can practice Pai Gow Poker, Ponto …
0 reviews
Philippines
Hotel Goldenfield Commercial Complex, Singcang, 00000, Bacolod,
157mi.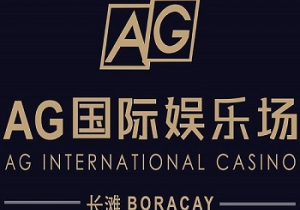 AG INTERNATIONAL CASINO BORACAY
AG International Casino Boracay is the only casino in Boracay, Philippines. You will find it in the Crown Regency Resort. The establishment is a ten minute walk from the …
0 reviews
Philippines
Station 2 Main Road Balabag 5608 Boracay
195mi.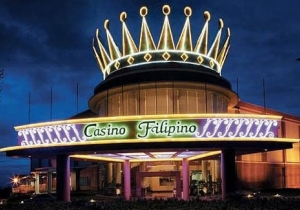 Filipino Casino Tagaytay
The Filipino Casino is located in Tagaytay City, Southern Tagalog, Philippines and is open daily 24 hours. Its casino has about 431 slot and video poker machines and near …
0 reviews
Philippines
Aguinaldo Highway Tagaytay Kaybagal South, 00000, Tagaytay,
299mi.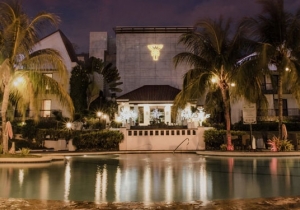 Thunderbird Resorts Rizal
The Thunderbird Resort welcomes you in Rizal, Philippines. The Casino of the venue offers several games such as numerous slot machines and gaming tables on which you can …
0 reviews
Philippines
Eastridge Avenue, 00000, Binangonan, Rizal,
300mi.
Philippines
Alabang, Zapote Road, - Las Pinas
307mi.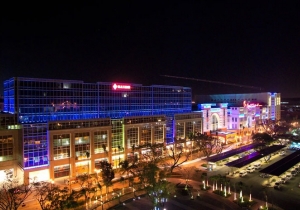 Resort World Manila
Resort World Manila is the Philippines's first and largest integrated resort and casino. Ideally situated in Manila, this important resort boasts three hotels: The Reming …
0 reviews
Philippines
Newport Boulevard, Pasay, 00000, Manila,
310mi.
Located in Philippines, (in the Samar district), San jorge is definitely a medium town which contains some 18000 inhabitants.

Unluckily, there aren't any casinos in San jorge. But you can visit places nearby such as Waterfront Casino & Hotel Mactan, Filipino Casino & Waterfront Hotel Cebu, Vip Club Casino & Rajah Park Hotel Cebu, Filipino Casino Bacolod, and Filipino Casino Tagaytay.

In a casino, you'll generally find the popular traditional games: Roulette, Poker, Blackjack, etc. Don't worry about asking a croupier if you require instructions. They can summarise the basic procedures to you at length.

Whether it's ordinary or with an LCD screen, there are myriad kinds of different slot machines. But the relevant thing is not its general look, it's most definitely the prize pot! A few cents will be good enough to get involved, so come and try your luck!

As you most likely know, San jorge possesses a deep past and a wealth of monuments and notable sites to explore. Think about choosing a guide prior to showing up, so you'll be able to learn about all the many exciting things which go to make up the wonders of San jorge.

San jorge is very lucky to have a large number of attractions: bars, shops, entertainment, restaurants and shows, etc. You certainly won't get bored!

There are a wide array of recommended places to visit in San jorge but probably the most popular are certainly Blanca Aurora Falls, Barangay Blanca Aurora  and Blanca Aurora river.

Try out the local food, you won't regret it!

In San jorge, you'll certainly have a fantastic time in the striking town centre's many bars and nightlife havens. Partying is the tradition here, and visitors enjoy a warm welcoming from the natives. You'll certainly adore this warm and friendly experience.