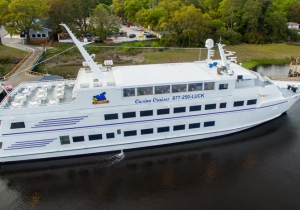 The Big "M" Casino Ship II
The Big "M" Casino is a gambling casino cruise departing from Little River, SC just minutes from Myrtle Beach. This Ship offers players a Smoking Optional gaming option. …
1 reviews
United States
4491 Mineola Ave 29566 Little River
163mi.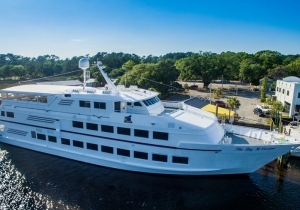 The Big "M" Casino Ship I
The Big "M" Casino is a gambling casino cruise departing from Little River, SC just minutes from Myrtle Beach. This Ship offers players a Smoking Optional gaming option. …
1 reviews
United States
4491 Waterfront Ave 29566 Little River
163mi.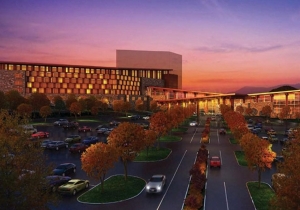 United States
777 Casino Parkway 28906 Murphy
201mi.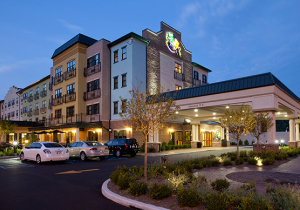 United States
1 Greyhound Drive, 25313, Cross Lanes, Charleston
203mi.

Cumberland Run
The casino is located at the outskirts of the town of Corbyn, Kentucky. Cumberland Run is set to open during the month of November 2018.
0 reviews
United States
Corbin Bypass KY 40701 Corbin
217mi.
MGM National Harbor Casino & Hotel
The brand new MGM National Harbor casino is a luxurious venus located only 25 minutes from Washington DC. It benefits from a very nice location on the shores of the Potom …
1 reviews
United States
7100 Oxon Hill Rd, Oxon Hill, MD 20745 Oxon Hill
287mi.
United States
580 E 5th Ave 25438 Ranson
288mi.
United States
4067 National Pike 15437 Farmington
289mi.
United States
16701 Lakeview Rd NE, 21530, Flintstone
295mi.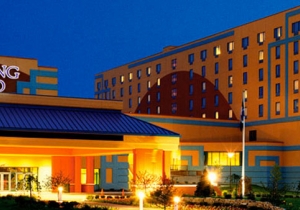 United States
1 S Stone St 26003 Wheeling
303mi.
Salisbury can be found in the state of North Carolina (United States). It's medium town, with a total number 34000 residents.

Salisbury hasn't got its own casino but that's not an issue, you can always head for Pinehurst Resort Casino & Campground which is pretty nearby.

In most casinos, you'll effortlessly locate conventional gambling tables including Blackjack, Roulette, Poker and often a large variety of others, for that matter. If you're not perfectly comfortable getting started by yourself, you can ask a croupier for support. They'll be delighted to inform you about the basic rules.

Whether it's boasting a display screen or simply classic, there are all styles of different slot machines. But the significant thing is not its design, it's the prize pot without a doubt! A few cents will be sufficient to play, so come and try it out!

As you're most likely aware, Salisbury boasts a rich past and a wealth of monuments and noteworthy sights to uncover. Consider purchasing a guide before arriving there, then you can learn about all the enjoyable things that go to constitute the parts of Salisbury.

Salisbury is lucky to have multiple tourist sites: bars, shops, entertainment and restaurants, etc. You really won't become bored!

So, to really experience Salisbury, don't fail to visit Dan Nicholas Park, Salisbury National Cemetery, Piedmont Players Theatre, Dr. Josephus Hall House and Rowan Museum as they're complete must-sees!

Just as in almost all regions covering the globe, you'll get the superb opportunity to sample some customary regional foods and believe us, you'll find that they're insatiably good!

If you enjoy partying, make certain you do not overlook the wealth of bars and clubs you'll discover in the centre of Salisbury. You're bound to enjoy yourself with the friendly local residents of Salisbury!