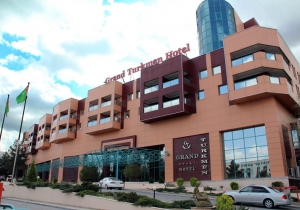 Turkmenistan
50, Gorogly street Ashgabat, 744000, Ashgabat,
851mi.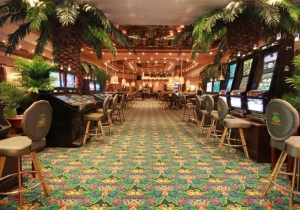 Shangri La Casino Yerevan
Situated in one of the most picturesque places of Armenia, the Shangri-La Casino of Yerevan is an establishment that applies the luxury code literally. There, you could f …
0 reviews
Armenia
Verin Ptghni 2228, 00000, Yerevan
1193mi.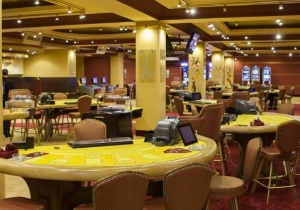 Parisian Casino Tsakhkadzor
The Parisian Casino welcomes you throughout the year in a refined and pleasant atmosphere! The property has several slot machines and table games such as blackjack and ro …
0 reviews
Armenia
2 Saralanj Street - Tsakhkadzor
1205mi.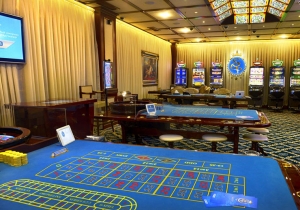 Armenia
34/1 Building, Tandzaghbyuri St 2310 Tsaghkadzor
1206mi.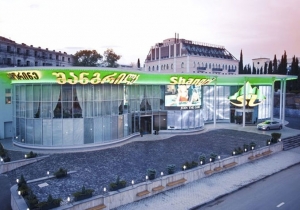 Shangri La Casino Tbilisi
The Shangri La Casino of Tbilisi is located in the heart of the historic district of the Hungarian capital and near several famous sites such as the Peace Bridge and the …
1 reviews
Georgia
River Mtkvari Right Embankment The Bridge of Peace, 0105, Tbilisi
1268mi.
Tbilissi Ambassadori Casino
The Ambassadori Casino opened in early 2017 in Tbilisi, Georgia. This brand new gaming establishment welcomes you in an atmosphere of elegance and luxury! Find inside thi …
0 reviews
Georgia
17 Ionae Shavteli Street 0105 Tbilissi
1269mi.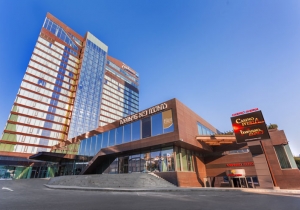 Georgia
Rose revolution square, 0108, Tbilisi
1269mi.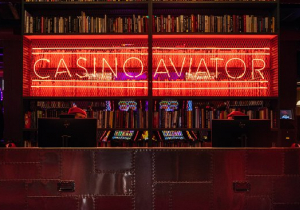 Casino Aviator
Casino Aviator opened its doors in the new Stamba Hotel in Tbilisi, Georgia, in early June 2018. The building was the headquarters of a former Soviet-era publishing house …
0 reviews
Georgia
14 M.Kostava St. 0108 Tbilisi
1270mi.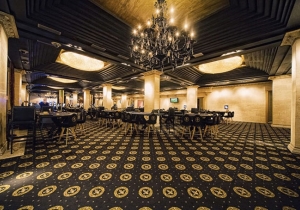 Georgia
1.26 May Square 0171 Tbilisi
1271mi.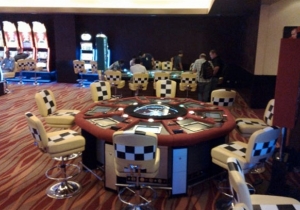 Djibouti
Djibouti, 1960, Djibouti
1286mi.
With 190000 inhabitants at the time of the last count, Ras al-Khaimah is deemed a big town. It can be discovered in the Ras el Khaïmah Emirates (United Arab Emirates).

There isn't a casino in Ras al-Khaimah and that's a shame! But don't fret, there are some excellent neighbouring gambling venues, particularly Grand Turkmen Casino & Hotel Ashgabat, Shangri La Casino Yerevan, Parisian Casino Tsakhkadzor, Senator Golden Palace Casino Tsaghkadzor and Shangri La Casino Tbilisi.

In most casinos, you'll commonly discover the well-known classic games: Poker, Blackjack, Roulette, etc. Don't be scared to seek advice from the croupier if you need instructions. They can clarify the basic procedures to you in depth.

You simply need a few cents to use the slot machine games and to gain the opportunity to land the prize pot. Apart from the classic rollers, you will also come across more new machines such as video rollers and video poker.

As you possibly know, Ras al-Khaimah possesses a deep history and numerous monuments and exciting places to explore. Think about acquiring a guide prior to arriving, then you'll be able to brush up on all the many exciting things that make up the parts of Ras al-Khaimah.

Ras al-Khaimah is truly a paradise for people on a trip! Indeed, besides its restaurants and bars, Ras al-Khaimah has lots to keep you engaged with all the activities and shows at your disposal.

When you are in Ras al-Khaimah, make sure you don't miss Jabal Al Jais, Iceland Water Park, Hamra Mall, St. Anthony De Padua, Ras Al Khaimah and RAK Investment Authority .

Have a taste of the local food, you definitely won't regret it!

With a festive, warm and friendly ambience, Ras al-Khaimah is the best for a great night out. Also, you are sure to have an incredible time at the town centre's clubs and bars deep into the night…