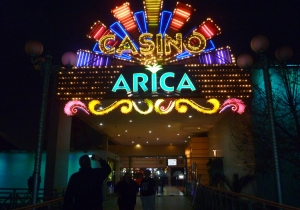 Chile
Avenida General Velásquez 955 1000000 Arica
182mi.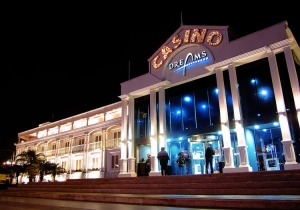 Dreams Casino Iquique
The Dreams Casino Iquique offers a full range of games, a chic environment, a helpful staff and many a la carte services. It is located a few meters from the Cavancha Bea …
0 reviews
Chile
Arturo Prat 2755 1100000 Iquique
303mi.
Puno can be discovered in the Puno Region (Peru). It's big town, with a total 140800 residents.

There's not a casino in Puno which is unlucky! But there is no need to stress, there's a excellent casino not far away, Palacio Royal Casino Arequipa.

In the vast majority of casinos, you'll often find the prevalent traditional games: Blackjack, Roulette, Poker, etc. Don't worry about asking a croupier if you require suggestions. They will summarise the principles to you in detail.

Whether it's with an LCD screen or just ordinary, there are all kinds of separate slot machine games. But the important thing isn't what kind it is, it's the jackpot of course! A few cents will be plenty to get involved, so come and try it out!

There are a wealth of monuments and interesting locations in Puno. Truly relish your stay and have fun discovering them!

Puno is blessed to have myriad places of interest: bars, shops, entertainment and restaurants, etc. Don't fret, you won't become bored!

If you would like to properly see Puno, there are things that you definitely must see, chiefly Taquile Island, Lake Titicaca, Sillustani, Uros Floating Islands and Catedral de Puno!

Check out the local cuisine, you definitely won't regret it!

If you want to meet new people, you'll appreciate the bars and nightlife havens in the middle of Puno! The locals love to party and they love welcoming tourists and showing them local traditions.