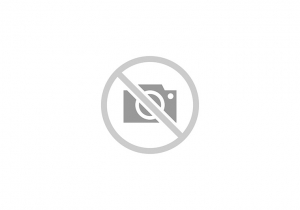 Marina Bay Casino & Hotel Porlamar
Porlamar is a coastal city located in the Margarita island in Northern Venezuela. You will find slot machines in the casino, as well as a restaurant and a bar. The hotel …
0 reviews
Venezuela
Urb. Costa Azul, Calle Abancay 00000 Porlamar, Isla de Margarita
157mi.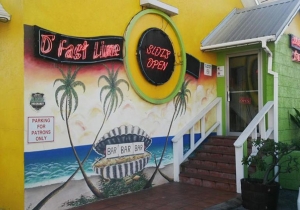 D' Fast Lime Casino Bridgetown
Bahamas D 'Fast Lime Casino is located in Christ Church Barbados, a top tourist attraction of the Lesser Antilles. Its gambling area includes slot machines combined with …
0 reviews
Barbados
Hastings Main Road 00000 Christ Church
210mi.
Barbados
Worthing Main Road 00000 Christ Church
211mi.
Treasure Bay Casino Santa Lucia
Take part in exciting activities and satisfy your gaming passion at the Treasure Bay Casino in the Baywalk Shopping Mall. The property is conveniently located in Rodney B …
0 reviews
Santa Lucia
Castries-Gros Islet Hwy 00000 Gros Islet
238mi.
France
24 Rue des Bougainvilliers 97229 Les Trois-Ilets
270mi.
France
Rue des Alizés 97233 Schoelcher
273mi.
Port-of-Spain is located in the Port of Spain District (Trinidad and Tobago). It's medium town, containing a population 37100 inhabitants.

You'll find 1 well established casino in Port-of-Spain: Royal Princess Members Club Port Spain. Besides the regular slot machine games and gaming tables, you can also indulge in other types of entertainment, including shows, special evenings, snack foods, happy hours, competitions, dinners and surprise games.

Combined with taking care of the games, the croupiers are additionally available to assist in making the procedures clear if you would like them to do so. So if you do not recognise the rules of Roulette, Blackjack or Poker, there's no need to be shy, the concepts of these traditional games will quickly be extremely clear!

Whether it's boasting a display screen or just classic, there are a number of types of separate slot machine games. But the relevant thing isn't its aesthetics, it's the prize pot of course! A few cents will be a sufficient amount to play, so come and try it out!

As is true for all seaside places, in Port-of-Spain you're able to enjoy water sports, the beach, chilling out and without a doubt, electrifying visits to the casino! Going for a walk is another enjoyable thing to do as you'll come across lots of bars and restaurants to really make your visit special.

There are an awful lot of intriguing locations and monuments in Port-of-Spain. Make the most of your visit and have fun exploring them all!

Port-of-Spain is truly a heaven for holiday-makers! Indeed, in addition to its shops and bars, Port-of-Spain has plenty to keep you busy with all the entertainment and activities available to you.

Whilst you are in Port-of-Spain, do not neglect Maracas Bay, Caroni Swamp (St. Ann's), Queen's Park Savannah, Royal Botanical Gardens and Dattatreya Temple and Hanuman Statue.

Test out the local dishes, you won't regret it!

In Port-of-Spain, you will have an excellent time in the town's many bars and nightlife havens. Partying is traditional here, and people get a warm welcoming from the local people. You'll definitely love this friendly and warm experience.