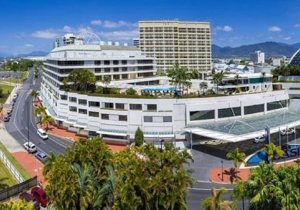 The Reef Hotel Casino Cairns
Welcome to one of the finest casinos which offers you a multitude of dining experiences, bars, conference and banqueting facilities and much more services in order to gua …
0 reviews
Australia
35-41 Wharf Street, QLD 4870 Cairns
36mi.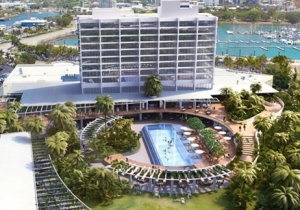 Australia
Sir Leslie Thiess Dr, QLD 4810 Townsville
211mi.
Located in Australia, (in the Queensland State), Port douglas is a small town which contains some 1000 inhabitants.

There aren't any casinos in Port douglas. But The Reef Hotel Casino Cairns is extremely nearby.

In the bulk of casinos, you'll effortlessly discover traditional tables such as Poker, Blackjack, Roulette and often a broad range of others, for that matter. If you are not comfortable making a start on your own, you can always approach a croupier for advice. They'll be keen to teach you the basic principles.

When talking about casinos, we right away think about slot machines. They have long been the main attraction in casinos and it's clear why. The minimum bet is simply a small number of cents but the jackpot can be huge.

Bars, restaurants, shops: in Port douglas, you've so many options! You will find myriad places to enjoy a good time. Strolls by the sea, enjoying life in the casinos and a range of water sport activities are all possible...

The town of Port douglas has a variety of cultural and historic attractions. This is an optimal chance to explore the deep history and culture it contains.

Port douglas is lucky enough to have many places of interest: bars, shops, entertainment and restaurants, etc. Don't be concerned, you won't be bored!

If you wish to properly experience all of Port douglas, there are some things that you definitely must see, particularly Opal Reef, Four Mile Beach, Agincourt Reef, Wildlife Habitat Port Douglas and St Mary's by The Sea chapel!

Check out the local food, you will definitely not regret it!

If you love to party, don't neglect the decent quantity of clubs and bars to be found in the heart of Port douglas. You can enjoy yourself with the cheerful local residents of Port douglas!