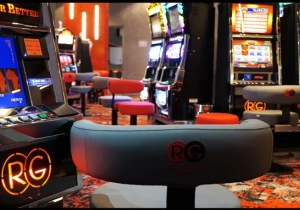 Red Games Casino Dakar
The Red Games Casino of Dakar is ideally located in the Sea Plaza Shopping Center. It will welcome you every day from noon until 4am on weekdays and 5am on weekends. Its …
0 reviews
Senegal
Dakar Centre Commercial Sea Plaza Corniche Ouest, Bld. Martin Luther King 4841 Dakar
7mi.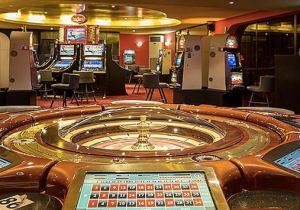 Cap Vert Casino Dakar & Hotel
The Anfa Group establishment is located in the neighborhood of Almadies and just less than half an hour drive from Dakar. The Airport Hotel offers various kinds of rooms. …
0 reviews
Senegal
Casino du Cap Vert, Route de Ngor 8099 Dakar
7mi.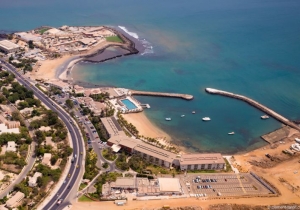 Casino & Resort Terrou-Bi - Dakar
Located on one of the most beautiful beaches in the region, hotel Terrou-Bi Beach & Casino ***** Dakar located oceanfront, near the city center, invites you to discover i …
0 reviews
Senegal
Boulevard Martin Luther King 1179 Dakar
7mi.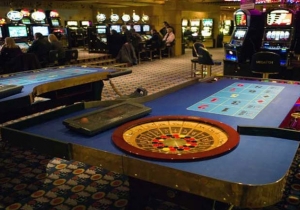 Senegal
Route de Saly, Saly Nord, 00000, Sali
33mi.
Positioned in Senegal, (in the Dakar district), Pikine is indeed a big town that consists of some 1,17 million inhabitants.

In addition to taking good care of the tables, the croupiers are available to discuss the rules if you'd like them to. So even if you do not fully grasp the rules of Roulette, Poker or Blackjack, there's no need to be nervous, the rules of these classic games will soon enough become crystal clear!

You only need a couple of cents to enjoy the slot machine games and to get the fantastic chance to secure the prize pot. Coupled with the conventional rollers, you'll also find more contemporary machines such as video poker and rollers.

Shops, bars, restaurants: in Pikine, you're spoilt for choice! You'll find plenty of places to have an excellent time. Strolls by the seafront, having fun in the casino and a range of water sports are all possible...

There are a wealth of monuments and fascinating locations in Pikine. Truly relish your visit and have a huge amount of fun discovering them all!

Pikine is blessed to have a large number of points of interest: bars, shops, restaurants and shows, etc. Don't be concerned, you won't get bored!

If you'd like to properly experience all of Pikine, there are things which you definitely must try, notably Coumba gueye couture, Coredore, King The Boss Bijouterie, Tapha thiam and Café gui de azur!

The local culinary wonders are genuinely worth a taste. Make the most of your holiday and enjoy discovering and tasting them.

In Pikine, you'll have a fantastic experience in the breathtaking town's many clubs, nightlife havens and bars. Partying is a tradition here, and vacationers enjoy a warm welcome from the local residents. You'll definitely take pleasure in this friendly and warm experience.