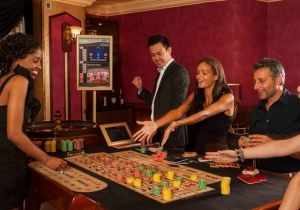 New Africa Casino Dar es Salaam
The New Africa Casino was the first casino of the KaiRo group in Africa. This casino is located in the renovated New Africa Hotel situated in the center of Dar es Salaam, …
0 reviews
Tanzania
Dar es Salaam, 9314, Dar es Salaam,
433mi.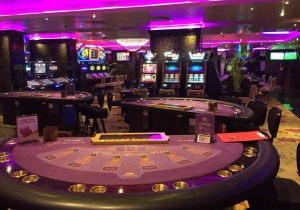 Tanzania
IT Plaza, Ohio Street 00255 Dar es Salaam
433mi.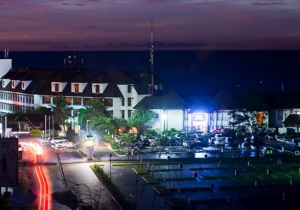 Sea Cliff Casino Dar es Salaam
Settled between the sea and sky, The Sea Cliff Hotel rests beautifully over the Indian Ocean, on the picturesque island of Msasani in Dar es Salaam Tanzania. This hotel i …
0 reviews
Tanzania
Toure Drive, Msasani Peninsula 3030 Dar es Salaam
439mi.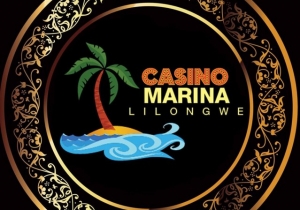 Malawi
Area 13, Plot 97, Sogecoa Golden Peacock Hotel Complex, New City Centre - Lilongwe
456mi.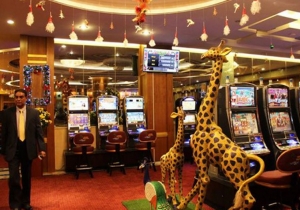 Mozambique
Sofala, Urbano 1, Bairro Estoril, Rua Carlos Pereira Talhao n° 16. - Beira Cidade
601mi.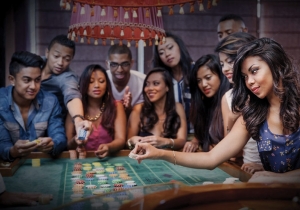 Savanna Poker Room Antananarivo
The Savanna Poker Room is located a few minutes from Ivato International Airport. The establishment is a branch of the Casino Grand Cercle de Tananarive and offers exclus …
0 reviews
Madagascar
Ivato 00000 Antananarivo
613mi.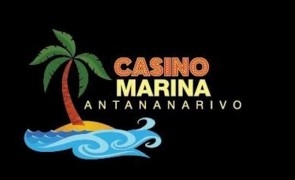 Madagascar
Madagascar Golden Peacock Hotel, 54 Villas Ivato, 105 Antanetibe - Antananarivo
614mi.
Florida Casino Mombasa
Florida Casino Mombasa is a subsidiary of the Florida casino chain. This major player in Kenya casino games offers a serene and comfortable gaming environment. The gaming …
0 reviews
Kenya
Next to Likoni Ferry, Mama Ngina Drive 00000 Mombasa
617mi.
Pemba is centred in the Cabo Delgado Province (Mozambique). It's big town, containing a populace 141000 individuals.

Pemba hasn't yet constructed a casino but that's nothing to fret about. Fortunately, Colony Club Casino Blantyre, Le Grande Casino Dar Es Salaam, New Africa Casino Dar Es Salaam, Tanzania Princess Casino Dar Es Salaam and Sea Cliff Casino Dar Es Salaam are relatively close by.

Together with tending to the games, the croupiers are available to make the procedures clear if you'd like them to. So even if you find that you do not understand the procedures of Blackjack, Roulette or Poker, don't be shy, the methods and procedures of these classic games will quickly be extremely clear!

Whether it's standard or with a display screen, there are countless kinds of separate slot machines. But the significant thing is not its general look, it's the jackpot without doubt! A couple of cents will be enough to take part, so come and try your luck!

In Pemba, you're guaranteed to have a terrific time discovering the shops and many restaurants and bars. To truly get the most out of of your stay, you can take pleasure in switching your time between the beach and chilling out!

As you're most likely already aware, Pemba boasts a rich past and a wealth of monuments and significant places to take a peek at. Think about getting a guide prior to arriving, then you'll be able to brush up on all the many thrilling things that go to constitute the parts of Pemba.

Pemba is privileged to have multiple points of interest: bars, shops, restaurants and entertainment, etc. Don't fret, you won't become bored!

If you're looking to fully experience all of Pemba, there are things that you truly must try, notably Wimbe Beach, Clube Naval, Moussa sacko, A&J IMAGE and Arte & Acessorios!

Regional culinary treats are genuinely worth trying. Make the most of your visit and make sure you taste and discover them.

With a friendly and festive atmosphere, Pemba is perfect for an incredible night out. Additionally, you'll have an astonishing time at the town's bars and clubs deep into the night…