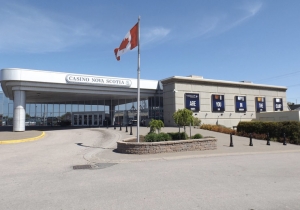 Casino Nova Scotia Sydney
The Nova Scotia Casino of Sydney offers non-stop excitement from Monday to Sunday. You will find not less than 270 various slot machines as well as Let it Ride Poker Tabl …
0 reviews
Canada
525 George Street NS B1P 1K5 Sydney
232mi.
The town of Pasadena is found in the Newfoundland and Labrador Province (Canada). Consisting of 3400 inhabitants, it is thought of as a small town.

In most casinos, you'll easily discover popular gambling tables like Poker, Blackjack, Roulette and often a broad range of others, for that matter. If you are not perfectly comfortable making a start by yourself, you can approach a croupier for advice. They'll be happy to teach you the basics.

Whether it's ordinary or with an LCD screen, there are numerous styles of different slot games. But the significant thing is not what it looks like, it's clearly the prize! A few cents will be adequate to participate, so come and visit and play!

If you are exploring out of Pasadena, unfortunately, you could perhaps find yourself disappointed, as there's very little to see.

When you go to places in Pasadena, do not overlook Meyer's Minerals, Gifts of Joy and Pasadena Ski and Nature Park.