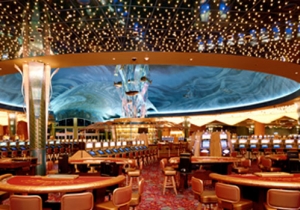 Myanmar
Myawaddy Complex 999, 00000 Myawaddy
391mi.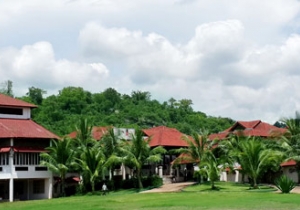 Laos
168 Luang Prabang Road Ban Muang Wa- Tha, 00000, Vientiane,
530mi.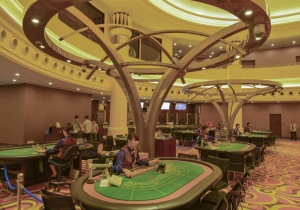 Vietnam
028 Yet Kieu St, Kim Tan ward 00000 Lao Cai
575mi.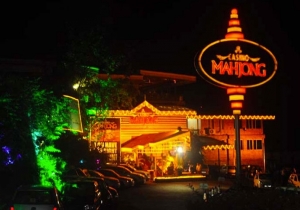 Casino Mahjong Sikkim
The Casino Mahjong Sikkim is located in the Mayfair Spa Resorts & Casino in India. The Casino of 7,000 square feet has 15 live gaming tables, a poker room with seven tabl …
0 reviews
India
Lower Samdur Block, Ranipool 00000 Gangtok
580mi.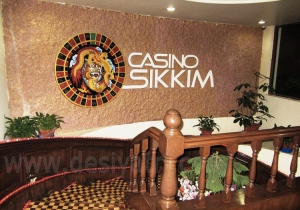 Casino Sikkim
The Casino Sikkim is located on the 1st floor of the Royal Plaza Hotel in the Estern Himalayas in India. The casino has several slot machines and gaming tables on which y …
0 reviews
India
Derali, Upper Syari, 00000 Gangtok,
580mi.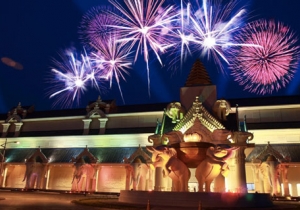 Laos
Nongdeune Village, Kaishonephomvihan District, Savannakhet Province, 00000, Savannakhet,
712mi.
Cambodia
292 Mao Ze Tung Road 00000 Poipet
722mi.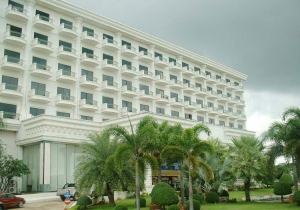 Golden Crown Casino & Hotel Poipet
Golden Crown Casino & Hotel is located in Poipet, Cambodia, near the Thai border. The casino is about 42,000 square feet and counts more than 70 gaming tables and 100 slo …
0 reviews
Cambodia
National Road No. 5 (Poipet-Aranyaprathet International Border), Kbal Spean Village 01407 Poipet
722mi.
The impressive place of Pakokku can be discovered in the Magway Region (Myanmar). Containing 130000 inhabitants, it is regarded as a big town.

Pakokku hasn't got a casino but that's nothing to be concerned about. Thankfully, Allure Resort & Casino Tachileik, Kings Romans Casino Bokeo, Myawaddy Casino Complex, Dansavanh Nam Ngum Casino Vientiane and Aristo International Club Casino & Hotel are relatively close.

In a gambling establishment, you'll commonly find the notable regular games: Poker, Blackjack, Roulette, etc. Don't be concerned about approaching a croupier if you need instructions. They will clarify the basic rules to you thoroughly.

Whether it's standard or with an LCD screen, there are a number of kinds of separate slot games. But the important thing isn't its looks, it's the jackpot without a doubt! A couple of cents will be plenty to take part, so come by and play!

The town of Pakokku has countless cultural and historical places to see. This is the most suitable opportunity to uncover the deep culture and history it contains.

With so much choice, (bars, shops, leisure activities and restaurants, etc.), you're unlikely to become bored during your visit in Pakokku!

While you are in Pakokku, do not forget Ayeyawady Bridge - Pakokku, Pakokku Iprd, Ayarwady Bridge Pakokku, Screen Priting and Tattoo Asoe Lay.

Local gastronomic specialities are definitely worth a try. Make the most of your stay and enjoy discovering and tasting them.

Offering a festive and warm ambience, Pakokku is ideal for a superb night out. What's more, you'll have a magnificent time in the town centre's clubs and bars deep into the night…