Philippines
Fuente Osmena Rotunda Cebu City, Central Visayas, 00000, Cebu,
164mi.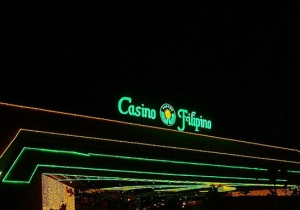 Filipino Casino Bacolod
Casino Filipino in Bacolod welcomes you in its venue in the Philipines. It has about 260 slot machines and 23 gaming tables on which you can practice Pai Gow Poker, Ponto …
0 reviews
Philippines
Hotel Goldenfield Commercial Complex, Singcang, 00000, Bacolod,
198mi.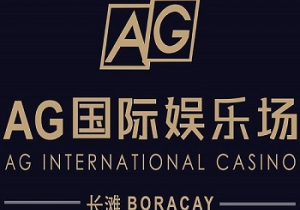 AG INTERNATIONAL CASINO BORACAY
AG International Casino Boracay is the only casino in Boracay, Philippines. You will find it in the Crown Regency Resort. The establishment is a ten minute walk from the …
0 reviews
Philippines
Station 2 Main Road Balabag 5608 Boracay
237mi.
Found in Philippines, (in the Eastern Samar district), Oras is pretty much a medium town containing a populace of 36000 inhabitants.

There are zero casinos in Oras. But Waterfront Casino & Hotel Mactan, Filipino Casino & Waterfront Hotel Cebu, Vip Club Casino & Rajah Park Hotel Cebu, Filipino Casino Bacolod and Thunderbird Resorts Rizal are somewhat close.

Along with attending to the gambling tables, the croupiers are always available to help you understand the rules if you'd like them to do that. So even if you do not know the procedures of Roulette, Poker or Blackjack, no need to be shy, the principles of these classic games will soon enough become extremely clear!

Traditional rollers and video rollers will give you an opportunity to win significant prize pots. Ranging from the current generation to more classic games, there's something for everybody no matter the amount of money you're playing with. In fact, minimum bets are typically only a few cents. That's most likely why slot machines have for a long time remained the most sought after at the casino!

In Oras, you will have an incredible time finding the stores and many restaurants and bars. To really make the most of your stay, you can enjoy splitting your time between chilling out and fun at the casino!

As you're likely aware, Oras possesses a rich history and a wealth of monuments and noteworthy places to check out. Consider buying a guide before getting there, so you'll be able to brush up on all the enjoyable things which go to comprise the parts of Oras.

With so many wonderful options, (bars, shops, restaurants, leisure activities and shows, etc.), you're not likely to be bored whilst you're in Oras!

When you're in Oras, do not overlook Avenger Battalion, Local Government of Oras, Optrimax PLUM Delite, Mayor's Office and Oras Cyber Center.

Local culinary treats are really worth trying. Get the best out of your trip and enjoy tasting and discovering them.

With a warm and friendly ambience, Oras is perfect for a big evening out. Furthermore, you'll have an astonishing time in the town's bars and clubs deep into the night…