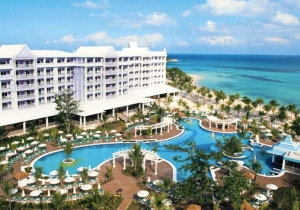 Casino & ClubHotel Riu Ocho Rios
Ehe Riu Ocho Rios All Inclusive***** welcomes you everyday in its small casino. Video Poker and slots machines are featured. Many infrastructures are at your disposal in …
0 reviews
Jamaica
Mammee Bay, 00000, Ocho Rios
78mi.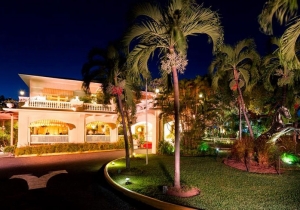 Jamaica
17 Waterloo Road 00000 Kingston
103mi.
Negril is positioned in the Cornwall County (Jamaica). It is small town, holding a populace 4000 residents.

There is one well established casino in Negril: Casino Clubhotel Riu Negril & Riu Palace Tropical Bay. Alongside the typical betting tables and slot machine games, you can also check out other kinds of entertainment, such as shows, special evenings, snacks, happy hours, surprise games and dinners.

In most casinos, you'll have no problem finding standard tables like Roulette, Blackjack, Poker and often many others, for that matter. If you are uncomfortable starting out alone, you can check with a croupier for guidance. They'll be delighted to teach you about the basics.

Whether it's with a display screen or just ordinary, there are several kinds of different slot machine games. But the significant thing is not its general look, it's the jackpot without a doubt! A few cents will be enough to play, so come and try it out!

In Negril, you're guaranteed to have a terrific time discovering the shops and many bars and restaurants. To really make the most of your visit, you can enjoy switching your time between chilling out and water sports!

The location of Negril has assorted historic and cultural places to see. This is a perfect opportunity to uncover the wealth of past and culture it has to offer.

With so much choice, (bars, shops, restaurants, leisure activities and shows, etc.), you're not likely to be bored during your visit in Negril!

You might notice numerous recommended places to visit in Negril but the best known are unquestionably Seven Mile Beach, Negril Cliffs, Mayfield Falls, Bloody Bay and Barney's Flower & Hummingbird Garden Jamaica.

Experience the local gastronomic cuisine, you definitely won't regret it!

If you like a party, do not overlook the wealth of clubs and bars you'll find in the centre of Negril. You can have fun with the cheerful local residents of Negril!