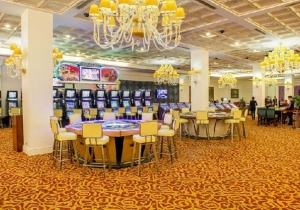 Vietnam
Ha Long Rd, Quảng Ninh, 8433, Ha long,
152mi.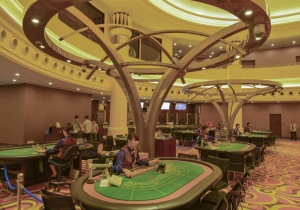 Vietnam
028 Yet Kieu St, Kim Tan ward 00000 Lao Cai
277mi.
Nanning can be found in the Guangxi Province (China). It is big town, composed of a populace 3,44 million occupants.

Nanning does not have a casino but that's nothing to be concerned about. Luckily, Royal International Casino & Hotel Halong, Aristo International Club Casino & Hotel, At Ponte16 Casino & Sofitel Macau, Mocha Casino Inner Harbor Macau and Emperor Palace Casino & Hotel Macau are quite close by.

Are you aware of the rules of Blackjack, Poker and Roulette? It matters not: the croupiers are always able to support you. They'll clarify the procedures to you whilst the game develops and you're bound to quickly begin to have fun.

Whether it's with a display screen or simply standard, there are many styles of assorted slot machines. But the relevant thing isn't its aesthetics, it's definitely the prize! A small amount of cents will be a sufficient amount to be involved, so come and try it out!

As you're probably already aware, Nanning possesses a deep history and a wealth of monuments and exciting sites to explore. Think about picking a guide before you arrive there, then you can brush up on all the enjoyable things which go to make up the parts of Nanning.

Nanning is a true haven for people on a trip! Indeed, in addition to its shops and bars, Nanning has heaps to keep you busy with all the shows and activities at your disposal.

While you are in Nanning, do not miss Qingxiu Mountain, Nanning People's Park, Nanhu Lake Park, Nanning Zhongshan Snack Street and Mixc mall.

Check out the local gastronomic treats, you will surely not regret it!

If you love to party, make certain you do not miss the wealth of bars and nightlife spots to be found in the middle of Nanning. You can have fun with the friendly locals of Nanning!