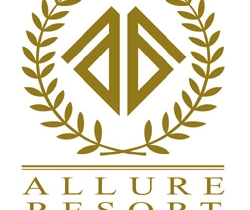 Allure Resort & Casino Tachileik
Welcome to Allure Resort, located across the northern Myanmar border from Thailand in Tachilek. The establishment's casino is about 4,000 square feet and hosts about 100 …
1 reviews
Myanmar
Baydar Street, Ponghtoon Quarter Tachileik Town Ship, Union of Myanmar - Tachileik
298mi.
With 276000 inhabitants after the most current census, Myingyan is considered a big town. It is located in the Mandalay Region (Myanmar).

There's no casino in Myingyan which is a pity! But there is no reason to worry, there are a number of outstanding surrounding casinos, like Allure Resort & Casino Tachileik, Kings Romans Casino Bokeo, Myawaddy Casino Complex, Dansavanh Nam Ngum Casino Vientiane and Aristo International Club Casino & Hotel.

On top of tending to the tables, the croupiers are always available to discuss the rules if you would like them to. So even if you find that you don't know the rules of Poker, Blackjack or Roulette, you shouldn't be concerned, the ways and principles of these classic games will quickly become extremely clear!

Slot machines and traditional rollers will grant you the chance to secure significant bonuses. All the way from the present generation to the more traditional machines, there's fun to be had for everybody no matter the amount of funds you're playing with. In fact, minimum bets are usually just a couple of cents. That's most likely why slot games have for a long time remained the most sought after at the casino!

There are an awful lot of fascinating spots and monuments in Myingyan. Truly enjoy your stay and have fun discovering them!

Myingyan is very fortunate to have a large number of places to see: bars, shops, entertainment and restaurants, etc. Don't worry, you won't be bored!

When you travel to places in Myingyan, don't miss Mount Popa Monastery, House of the Spirits, Mercados Birmanos, Cuevas Trogloditas en Myanmar and Mount Popa.

The local culinary delicacies are truly worth savouring. Get the best out of your holiday and enjoy discovering and tasting them.

If you love to party, don't skip the wealth of clubs and bars you'll discover in the centre of Myingyan. You're sure to enjoy yourself with the welcoming local residents of Myingyan!